2022 Night Sky Programs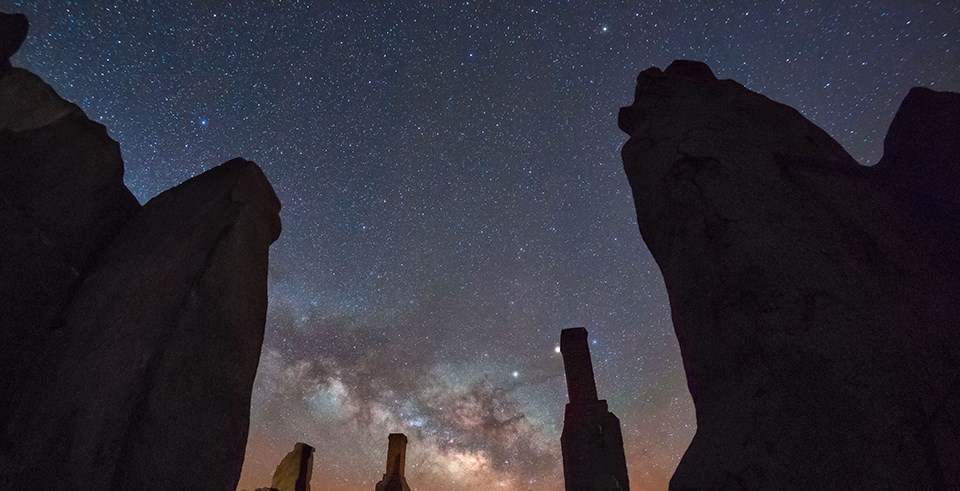 Night Sky programs will give visitors the opportunity to discover a significant natural resource at Fort Union National Monument and to learn about the cultural and scientific significance of a dark night sky.

Programs will include an evening tour of the historic fort followed by telescope and naked-eye astronomy adjacent to the visitor center. The park will provide telescopes. No reservations are required.

Please bring a light jacket, water and good walking shoes. For more information, contact the park at 505-425-8025, ext. 0.

Park gates open at 7:30* for picknicking and/or sunset photography
Programs run from 9:00 pm-11:00 pm.*

(*-Unless otherwise noted)

May
Saturday, May 28

June
Saturday, June 25

July
Saturday, July 30

August
Saturday, August 13- Full Moon Tour (No telescopes provided.)
Saturday, August 27- Emphasis on Native American Astronomy- Further details TBA. Gates open at 7:00 pm; programs begin at 8:30 pm.

September
Saturday, September 24- Gates open at 6:30 pm; programs begin at 8:00 pm.

Last updated: January 8, 2022