Be A Junior Ranger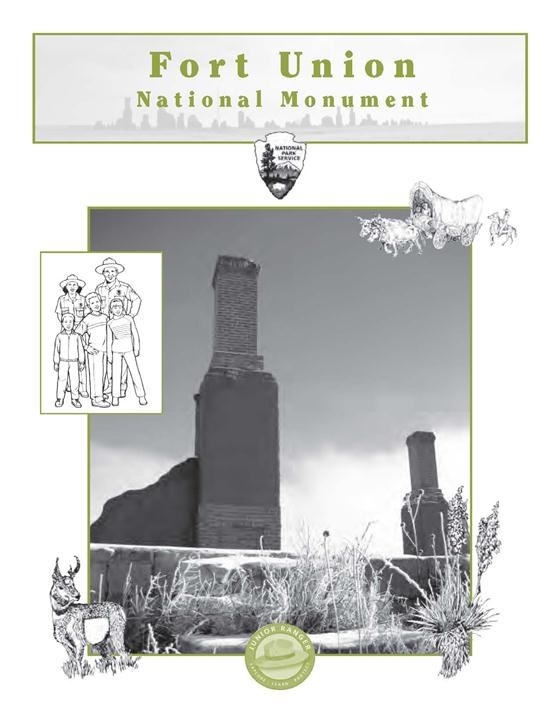 EXPLORE. LEARN. PROTECT.
Become a Junior Ranger!
Junior Ranger booklets (pdf 1.73MB) are available both at the Visitor Center and online. Filled with fun activities, these books reveal the wonders of Fort Union to kids and parents alike. By completing the exercises, participants earn a Junior Ranger badge and a signed certificate. Activities are designed for ages 6 to 12.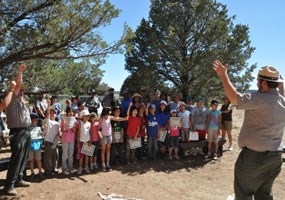 2017 Junior Ranger Camps
Fort Union National Monument will host three all-day Junior Ranger Camps beginning Wednesday, June 7th, Thursday, June 8th and Friday, June 9th from 10:00am and ending at 4:00pm. Geared for children ages 7-12, the camps will introduce youngsters to the diverse natural and cultural resources of Fort Union with hands-on games, activities, and ranger-led programs. The June 7th Junior Ranger Camp is geared for children ages 7-8, the June 8th camp for children ages 9-10 and the June 9th camp is for children 11-12. ALL CAMPS ARE FREE!!!! Enrollment Begins MAY 1st, 2017. There is a maximum of 20 children per camp, so please hurry to register your child. Please call the registration phone number at 505-425-8025 between the hours of 8am to 4pm daily.
Each Junior Ranger Camp begins at 10:00 AM and ends at 4:00 PM. Junior Ranger Campers should wear comfortable clothes, closed-toe shoes, a hat, bring sunscreen and a bag lunch not needing refrigeration.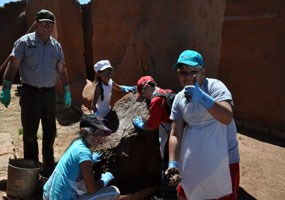 Last updated: February 18, 2017