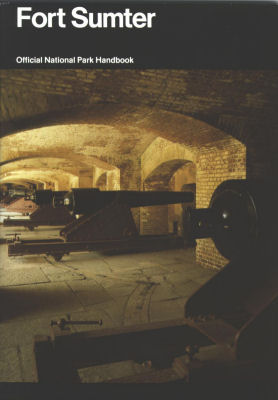 Fort Sumter – Anvil of War
recounts Fort Sumter's role in the outbreak of the Civil War in 1861 and in the Confederate defense of Charleston Harbor from 1863-65. Based on onetime Fort Sumter Historian Frank Barnes' earlier work, this official park handbook is available for purchase from Eastern National, a non-profit cooperating association. A percentage of proceeds from the sale of this handbook are donated to Fort Sumter National Monument's interpretive programs.
To order your own copy, send
e-mail
that includes your name, telephone number, and mention the Fort Sumter Handbook. A bookstore manager will contact you.
Do not
include credit card information in your e-mail.