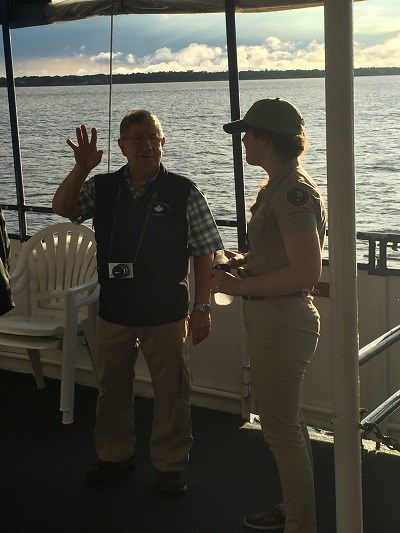 Volunteers play a key role in park operations, working in multiple divisions and at all of our sites in the Charleston area, including Liberty Square Visitor Education Center, Fort Moultrie, and Fort Sumter. The volunteer program is often looking to recruit enthusiastic and skilled people. Regular long-term volunteer opportunities can be found at www.volunteer.gov (do a keyword search for "Fort Sumter").
Many volunteers come from the local commuting area or live seasonally in the area; however, there are opportunities for those with RVs to volunteer and stay at Charles Pinckney NHS. Please read more about RV Volunteers for details as this is a greater time commitment.
If you have additional questions please e-mail the Volunteer Coordinator.