Beach Sweep 2021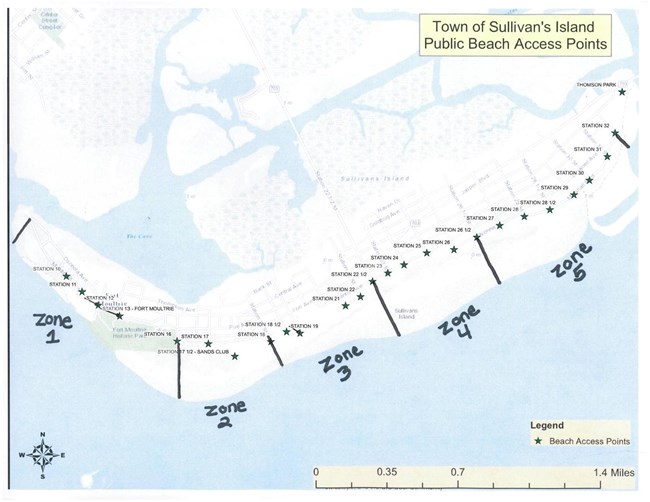 What Is Beach Sweep?
This year's Beach Sweep will occur on Saturday, September 18. Interested volunteers should
meet at the Fort Moultrie Visitor Center at 9:00 am.
Beach Sweep has been Fort Sumter and Fort Moultrie National Historical Park's largest one-day volunteer environmental stewardship event for over 30 years! Each September, hundreds of volunteers help clear Sullivan's Island beaches of harmful debris, protecting our local community and its rich natural resources.
Our event is part of the South Carolina Beach Sweep/River Sweep event.
We hope to see you there!
How Can I Participate? How Can My Group Be Involved?
Individual or group volunteers should fill out a volunteer agreement. If you are an individual volunteer, please fill-out
form 301A
. Group volunteer leaders should sign form
301A
and each individual group member should sign
form 301B
. Please bring completed documents with you to the event and submit them to the park's volunteer coordinator.
All volunteers under the age of 18 must have a parent or legal guardian's signature in the appropriate field of form 301A.
The day of the event, everyone will be briefed on the importance of the beach sweep and the objectives of the event. Groups will be given data cards
and trash bags.
Volunteers are responsible for bringing their own gloves.
Safety Precautions for Beach Sweep
Drink plenty of fluids, wear sunscreen and a hat, or sun visor.
Avoid jellyfish, snakes, bees, fire ants, and poison oak/ivy. Wear insect repellant.
It is possible that alligators may be seen (even in salt water, on the beach, or in the dunes). Give these animals a wide berth.
Do not go near large barrels or drums. Report the location of these items to the volunteer coordinator.
Military ordnances (explosives) were found in 2012 on Folly Beach. Do not touch anything that you cannot identify and do not take a photo. Report the location to your group leader and park rangers.
Do not attempt to remove known or suspected toxic/hazardous materials.
Use extreme caution when picking up biohazards, such as needles.
Stay out of the dunes and other protected natural areas.
Do not lift anything that might cause you to strain your back; leave heavy items alone.
Last updated: August 20, 2021