Distance Learning
Saws and Scalpels: Civil War Medicine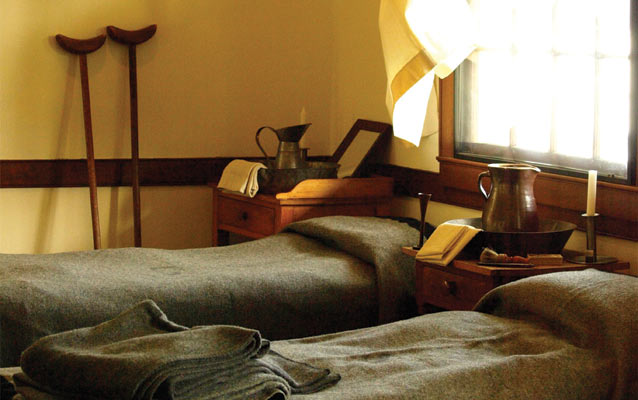 In this lesson, your class will learn about the role that Fort Scott played in providing care to the sick and wounded during the war, will discover aspects of medical treatment of the time and will compare those aspects to modern treatment methods. Students become part of a medical team that examines various medical items to determine their use and also analyzes diseases of the time to determine symptomes and treatment.
There is a trunk of items that will be sent to classes wishing to participate in this progam-(first come, first serve). Prior to the program, students will examine the items to determine their use.
During the program, the presenter will lead the students through activities that include discussion of diseases, treatments, common medicines, and surgical procedures of the Civil War
You can download the teacher's guide for this program by following this link.
How to Participate
Reserve a time by calling 620-223-0310 or by emailing the site's education coordinator Barak V. Geertsen at least four weeks in advance to assure staffing availability. Classes must be able to connect using either Polycom or via webbased videoconferencing using GoToMeeting. Total program time is 45 minutes.
Details
Subject:

Civil War, Medicine

National/State Standards:

Kansas Social Studies Standards 1-5
Missouri Social Studies Standards 2, 6
Kansas Health Standard 3

Keywords:

Civil War Medicine

type:

Distance Learning