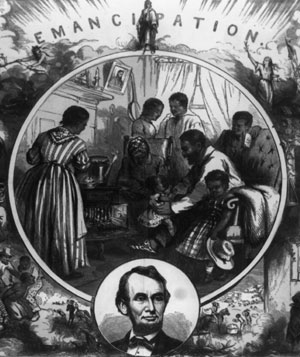 Freedom, Equality, and Democracy: Unsung Heroes from the Civil War to Civil Rights
150 years ago, slavery was officially abolished with the end of the Civil War and the passage of the 13th Amendment. Over the next century, while technically free, African Americans continued in their quest for equality. 50 years ago, historic civil rights legislation forbade discrimination in many venues. Equality had now taken a giant step forward.
On September 19, 2015, the National Park Service and the Lowell Milken Center for Unsung Heroes will host an educators' workshop/symposium based on the theme of Civil War to Civil Rights.It will focus on unsung heroes both locally and nationally who played a role in or benefited from the Thirteenth,Fourteenth, and Fifteenth Amendments which were passed 150 years ago.(Thirteenth Amendment ratified in 1865).The workshop will also discuss the story of the struggle for equal rights through 1965, when the Voting Rights act was passed in Congress fifty years ago. Topics of discussion will include African American education, enterprise and land ownership in Fort Scott and the surrounding area along with the quest for freedom, equality and democracy over that 100 year period. The workshop is being funded with a grant provided by Freedom's Frontier National Heritage Area.
Workshop will be held all day Saturday-September 19, 2015,

Participation is limited to 20 teachers. Teacher stipend and college credit available.

Call the Lowell Milken Center for Unsung Heroes (620-223-9991) to register.