Professional Development
For the past four summers, Fort Scott NHS has participated in the teacher ranger teacher progam. The program is a six-eight week program that gives school teachers an opportunity to work as an intern in a national park area. TRTs help strengthen the site's education programs and outreach and take their experiences with them back to the schools.
All Teacher-Ranger-Teachers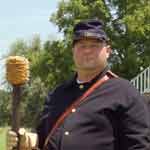 Teacher Ranger Teacher
Learn More
The site sponsored a teacher workshop in September 2013 that focused on African American Soldiers and other unsung heroes of the Bleeding Kansas/Civil War era. Future workshops for teachers are being planned. Details about these workshops will posted as they become available.
All Teacher Workshops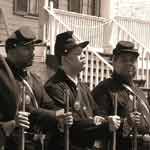 Teacher Workshop-Project Based Learning
Learn More
Last updated: May 19, 2015