Field Trips
(1850s) Scenes From 1858: Bleeding Kansas Tableau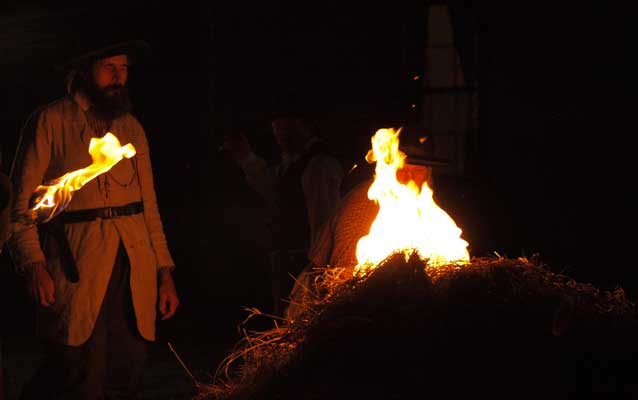 Description
The activity in this program will consist of scenes from Fort Scott's history in 1858. It is similar to a tableau. A tableau is a program where a narrative is read and actors stand still portraying the scene that is being narrated. Students will be the actors in this program while the presenter does the narration. The students will have no speaking roles. They will simply act out their roles while the presenter does the narration. Each scene tells a different story from Fort Scott in 1858.
There is a half hour and forty five minute version of this program. During the half hour program, which is presented during our Sweep Through History, students reenact two scenes, but in the forty five minute program, there are four scenes for students to reenact.
Either version of the program would be available throughout the year- with advance notice, but only the half hour one would be given during A Sweep Through History. Programs are not available during Life on the Frontier programs and special events.
Contact
Barak Geertsen
620-223-0310
Details
Subject:

Civil War

National/State Standards:

Kansas SS Standards Three and Five,
Missouri SS Standard Two

Keywords:

Bleeding Kansas, James Montgomery, Peace Convention, Border Ruffians, Abolitionist, Free State

type:

Field Trips