Lesson Plan
Pre-Visit Word Search for Grades 7-8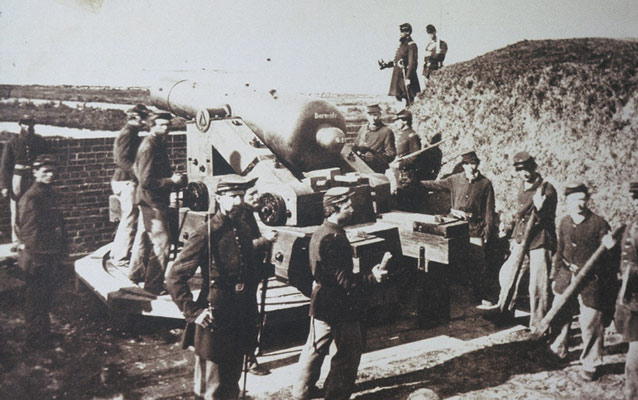 Grade Level:

Seventh Grade-Eighth Grade

Subject:

Civil War, History, Military and Wartime History, Social Studies

Duration:

20 minutes

Group Size:

60 or more

Setting:

classroom
Overview
This word search activity is designed to be used as a pre-visit activity before bringing your students to Fort Pulaski. Answers are included.
Objective(s)
After completing this activity, students will:
1) be familiar with the vocabulary related to a visit to Fort Pulaski.
2) be prepared for a field trip to Fort Pulaski.
Background
For teachers who want extra background to help students with the word search activity, please see the pre-visit teacher backgrounder.
Procedure
Print word search pdf file from park website.
Distribute copies to students and have them complete the activity.
Assessment
A reveiw of students' work on the word search activity will serve as an assessment tool.
Last updated: February 12, 2019