Lesson Plan
Pre-visit Teacher Backgrounder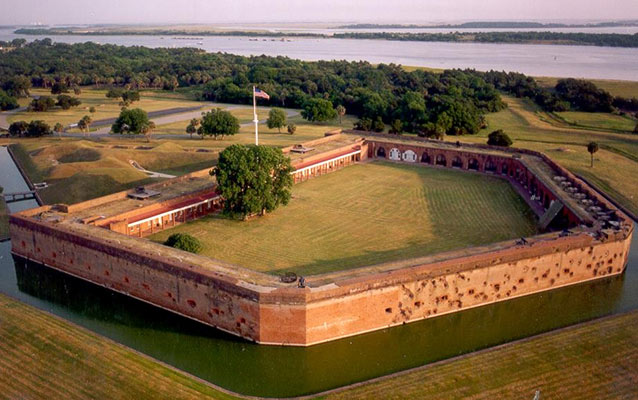 Grade Level:

Kindergarten-Twelfth Grade

Subject:

Civil War, History, Science and Technology

Duration:

10 minutes

Group Size:

Up to 36

Setting:

classroom

Keywords:

Civil War
Overview
Standing guard at the mouth of the Savannah River, Fort Pulaski was the gateway to Savannah. This document provides a quick overview of the fort's history and important role during the Civil War.
Objective(s)
After reading the teacher backgrounder, the teacher will:
1) understand the basic history of Fort Pulaski.
2) be able to relate the story of Fort Pulaski to the students.
Background
Background information is available in two formats: bullet format and timeline format.
Procedure
Last updated: February 12, 2019