Lesson Plan
Pre-visit Crossword Puzzle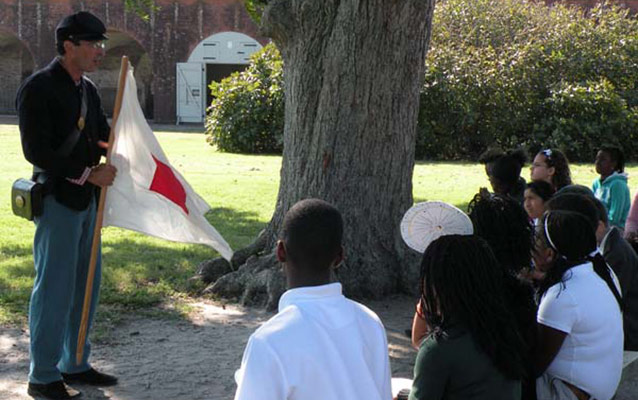 Grade Level:

Third Grade-Eighth Grade

Subject:

Civil War, History, Military and Wartime History, Social Studies

Duration:

20 minutes

Group Size:

60 or more

Setting:

classroom

Keywords:

Civil War
Overview
Students can review the history of Fort Pulaski while completing this crossword puzzle. It serves as a pre-visit activity before taking a field trip to Fort Pulaski. Answers are included.
Objective(s)
After completing this activty, students will:
1) understand the basic history of Fort Pulaski.
2) be prepared for a field trip to Fort Pulaski.
Background
The information necessary to complete the crossword puzzle is found in the pre-visit teacher backgrounder.
Procedure
Assessment
The teacher can assess the students' success by reviewing their results with the crossword puzzle.
Last updated: April 14, 2015