Fort Pulaski Historic Weapons Program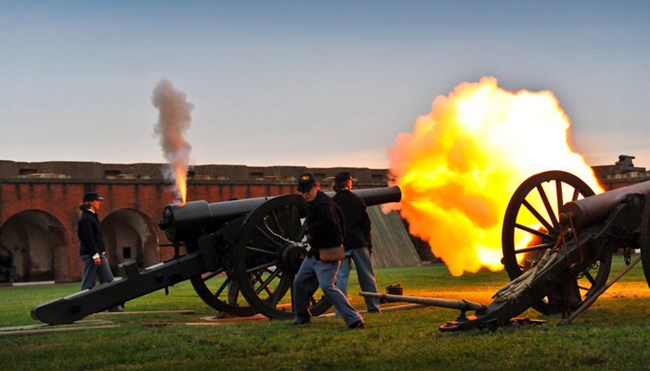 Fort Pulaski's cannon demonstrations are currently on hiatus. We anticipate bringing back demonstrations shortly. Keep an eye on our website and social media for updates.

Fort Pulaski National Monument has an active historic weapons programs and presents cannon demonstrations throughout the year. The park features one of the largest firing reproduction cannon in the National Park Service: A 30-pounder Parrott Rifle.
Members of the park staff and living history volunteers receive regular training and certification on the safe and proper ways to load, clean, and fire the cannon which would have been common here.
For more information on Fort Pulaski's Historic Weapons Program, contact the park directly at (912) 786-5787. The park's certified Historic Weapons Program Coordinator is Shannon Doherty and she can be reached at 912-786-5787 ext. 1206 or by e-mail.
Last updated: May 2, 2022