Programs for Boy Scouts
Welcome Scouts!
Fort Necessity offers both guided and self-guided programs for scouts. If you would like to make a reservation please call 724-329-2503 or
email the staff
.
GEORGE WASHINGTON LEARNING TO BE A LEADER – Historic Patch Program
Program length: 3 hours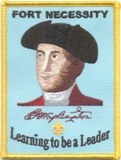 This program was developed by the National Park Service in cooperation with the Westmoreland-Fayette Council of the Boy Scouts of America.
The requirements are designed to help Scouts gain experience and an understanding of the qualities of leadership. The boys and their leader read text, answer questions, and participate in self guided activities all contained in one booklet.
The program themes are leadership and stewardship. As the scouts work through the activities to earn "George Washington Learning to be a Leader" patch, they find how young George Washington learned lessons which he used throughout his lifetime as a general and as our first president.
At the visitor center each scout can get a booklet and each leader can get a leader's booklet, or you can download and print the scout booklet here and the leader's guide here.
The program is free, however, reservations are helpful. Upon completion the scouts may purchase the "George Washington Learning to be a Leader" patch through the Westmoreland-Fayette Council.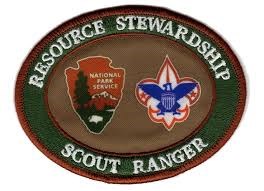 FIND YOUR PARK SCOUT RANGER

Boy Scouts can earn the "National Park Service Scout Ranger" certificate or the "Scout Ranger" patch. Participate in 5 hours of organized education activities and/or volunteer service projects to earn the certificate or 10 hours to earn the patch. Scouts can earn their hours at one park or at several. If you live in Western Pennsylvania there is a National Park not too far away.
Last updated: June 12, 2023