Field Trips
Guided Programs for Middle School and High School Students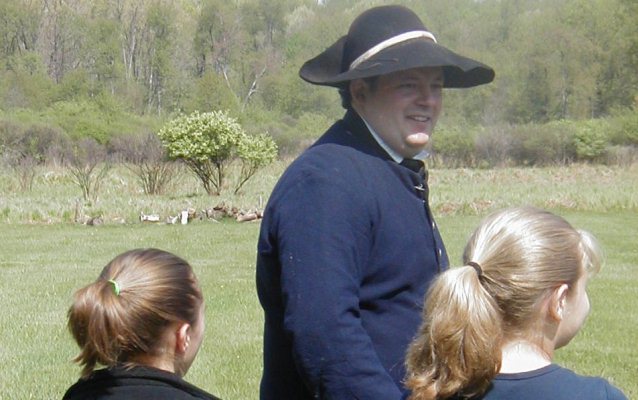 Description
Visiting Fort Necessity is a great way for your students to learn history. Your class can attend one or more of the following 45 minute stations. Groups larger than 30 students should be divided. You will need at least one station for each group of 30 students. Then the groups will rotate through the selected stations.
Guided program at the reconstructed fort by a park ranger

Guided tour of the 1830s stagecoach stop, the Mount Washington Tavern, which is now a furnished museum (May 1 to October 31)

Guided program on the American Indians and how they related to the British and French through trade

Introductory film about George Washington, the Battle at Fort Necessity and the National Road (20 minutes) and self-guided time in the exhibits and/or bookstore
The park also has a picnic area where students may eat lunch.

 

This program is free. The tours are offered weekdays in the spring and fall. Please contact the park to check availability by emailing the staff or by calling (724)-329-8124.

Logistics of Planning a Field Trip

To learn more about the logistics of bringing a class to Fort Necessity please read Planning a Successful Field Trip.
Details
Subject:

American Indian History and Culture, Economics, French and Indian War, Military and Wartime History, U.S. Presidents

National/State Standards:

National Standards for History: Grade 5-12, Era 2, 3. Curriculum Standards for Social Studies: I, II, III, VI, VII, IX.  Common Core State Standards: CCSS.ELA-Literacy SL.1.

type:

Field Trips