Field Trips
Self-guided Field Trip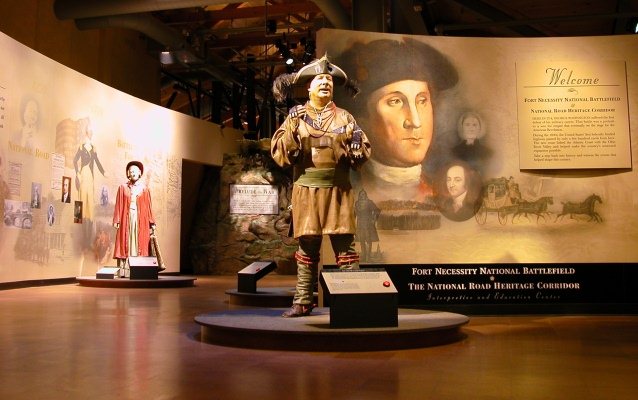 Description
Visiting Fort Necessity is a great way for your students to learn history. Your class may participate in the following activities while visiting the park on a self-guided field trip.
- View the orientation film about George Washington, the Battle at Fort Necessity and the National Road (20 minutes)
- Walk to the reconstructed fort reading the outdoor signs or using the cell phone tour
- Visit the 1830s stagecoach stop, the Mount Washington Tavern, which is now a furnished museum (open May through October)
- Experience the museum exhibits on the French and Indian War and the National Road
- Shop in the bookstore/gift shop
- Eat at the picnic tables located right outside the visitor center
Please contact the park to make a reservation. 
Logistics of Planning a Field Trip
To learn more about planning a self-guided field trip please read Planning a Successful Field Trip.
Details
Subject:

American Indian History and Culture, Colonial History, Economics, French and Indian War, Military and Wartime History, Pioneer America, Transportation, U.S. Presidents, Westward Expansion

type:

Field Trips