Curricula
The French and Indian War: 1754-1763 Teacher's Education Kit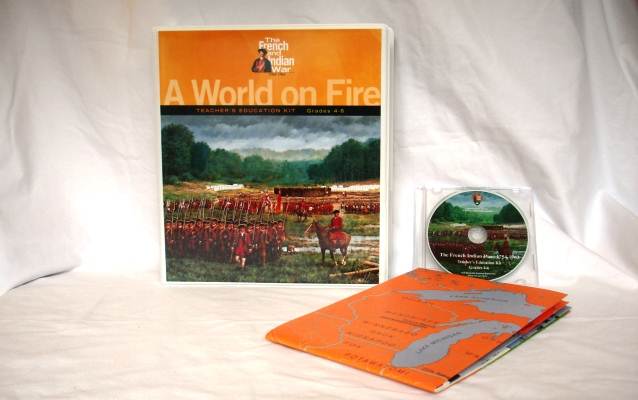 This guide will help upper elementary school teachers teach about George Washington and the French and Indian War. The teacher's guide is organized into units that explore the people involved, what they were fighting for, how the conflict started, how the war progressed, how the war ended and how it set the stage for the American Revolution.

 

It begins with teacher background information. This includes information on the French and Indian War and on the Eastern Woodland American Indians.

Throughout the teacher's guide there are 18 lesson plans. Many of them include student readings. There are two lessons that focus on George Washington and his role in the French and Indian War.

A set of 27 biography cards puts a human face on the participants. These cards include nine American Indians, nine French and nine British participants. Many of the biography cards have pictures of original documents or artifacts, helping the educator teach with primary source material. Download these under additional resources. Also under additional resources is a map of northeastern North America during the French and Indian War, two transparencies used in the lessons, and information on French and Indian War historic sites.

This teacher's education kit is also available in print form and on a CD-ROM. Contact Jane Clark if you would like a copy.

 
Additional Resources
Details
Subject:

American Indian History and Culture, French and Indian War, Revolutionary War

National/State Standards:

National History Standards - K-4: Topic 2: 3A, 3B, 3D, 3E; K-4 Topic 3: 4A, 4B, 4C, 5A, 6A; US Era 2: 1A, 1B, 2A; US Era 3: 1A, 1C; World Era 6: 4A

type:

Curricula
Last updated: February 26, 2015