Date & Time

04/21/2018 12:00 PM to 1:00 PM,2:00 PM to 3:00 PM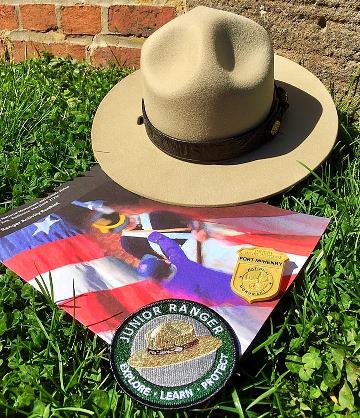 Kick off National Park Week by participating in National Junior Ranger Day! 

Have you ever wanted to walk in a park ranger's footsteps? Join a park ranger for a special 'Ranger 101' guided tour and learn more about how the National Park Service preserves the history and resources of the site.  Junior Rangers will learn to identify the natural and cultural resources of the park and how to keep them safe.  Upon completion of the program, kids will receive their very own Junior Ranger badge and certificate!  Kids can also try on signature pieces of a ranger uniform. 

Two programs will be offered, beginning at 12:00 pm and 2:00 pm at the Chesapeake Bay map outside of the visitor center. Program and materials are free and will be offered on a first come, first serve basis. Registration is not required. For more information please call 410-962-4290. We hope to see you there!