Date & Time

04/21/2018

Fee Information

Free

Contact Us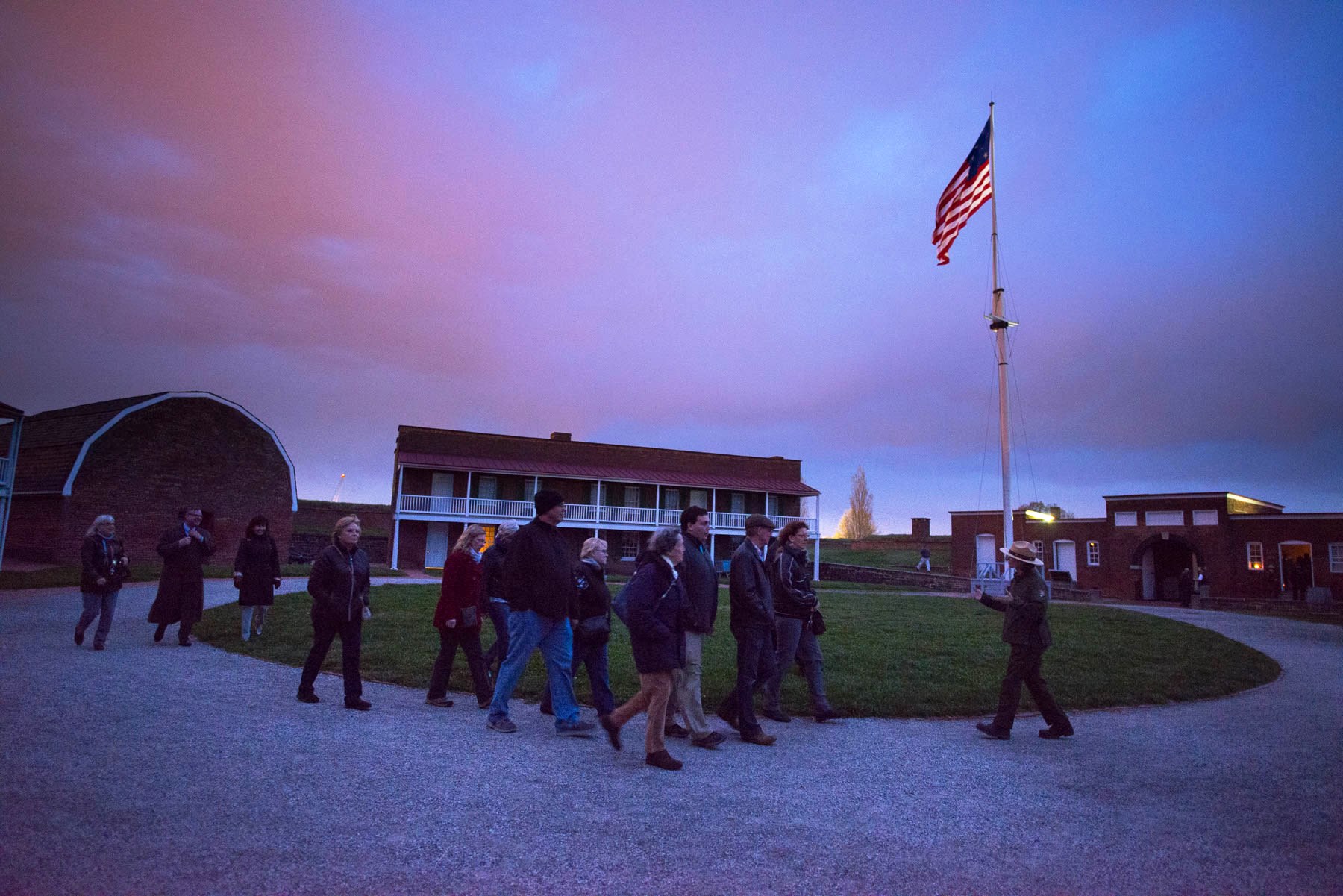 Kick off National Park Week at Fort McHenry National Monument and Historic Shrine!  Fort McHenry will offer special evening tours as part of the Light City Baltimore Festival.  Visitors are invited to experience the sights and sounds of over 200 years of history, and learn about Fort McHenry's role in Baltimore's community through special living history presentations and a guided candlelight tour.

Tours begin in the Visitor and Education Center.  By the flickering candlelight, National Park Service staff and volunteers will bring to life the stories of the Fort in a way that is engaging and immersive.  While exploring the Historic Star Fort, visitors will experience history where it happened, hearing the cracking of musket fire and the thunder of artillery from the War of 1812.  They will feel and hear the roar of the drums and shrill of the fife and smell of the campfires of the Civil War, and experience the bustle of a 3,000-bed Army hospital from World War I.

Each tour stop will highlight eras in Fort McHenry's history when the fort served not only to defend the City of Baltimore, but helped to build a community of engaged citizens.  During the War of 1812 defenders gathered from all over to protect the city from a British attack.  As the Civil War divided the nation, Fort McHenry helped to preserve the union and restore peace to a bitterly divided city.  And during World War I, the Army Medical Corps' work and the community developed by nurses and doctors at General Hospital No. 2 helped wounded soldiers return from the front and prepared them for a return to civilian life where they would build a thriving industrial city after the war.

Visitors may also explore a new World War I exhibit, several War of 1812 exhibits, and enjoy the feature movie in the Visitor and Education Center before their tour.

Tour times and ticket information:
Evening tours will run every 10 minutes beginning at 6:00 p.m. and concluding by 8:00 p.m.  Tickets and entrance to the Star Fort will be free as part of the National Park Service's Fee-Free Day in celebration fo National Park Week.  Space is limited so reservations should be made online at www.friendsoffortmchenry.org in the News and Events section.