COVID-19 Series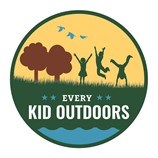 VIRTUAL EVERY KID OUTDOORS (EKO) FIELD TRIPS FOR 4th-8th GRADE- THE COVID SERIES
Fort McHenry and Hampton National Historic Site present four virtual programs as part of THE COVID SERIES. Virtual trips about
Soap
,
Safety and Freedom Seeking
, and
Six Feet of Separation
at historic NPS sites connect the past with the present! We also offer an open-ended
Collaborative Program
for teachers to work with park staff and access park resources as tools for individual classroom projects. See program information below and click
HERE
to request a program.

Our partner organization, Baltimore National Heritage Area (BNHA) at Gwynns Falls Leakin Park/Carrie Murray Nature Center also presents three virtual programs on using the stream valley, human and animal adaptations, and collaborative programming. Check them out
here
.

All of these programs are free to fourth grade classes in all Baltimore City public and charter schools, as well as all Title I schools across Maryland, through our partnership with Every Kid Outdoors. To learn more about Every Kid Outdoors, click
here
.

Educational resources for these field trips are available for all teachers to access here on the website, either through individual program pages or the
Educational Resources for Digital Learning
page.

If you are a teacher in a different K-12 grade, teach at a non-Title I, private or parochial school and would still be interested in a program, please
email
the EKO Education Coordinator for ways to participate in the program.
VIRTUAL FIELD TRIPS WITH ON-SITE GUIDES ZOOMING INTO CLASSROOMS
Virtual tours will connect history with current events and tie in with curriculum topics including:
"Great Heart"

"We Are Baltimore"

American Revolution

War of 1812

Civil War

Enslavement and Indenture

Maryland History

Arts Integration
VIRTUAL FIELD TRIPS PROGRAM OPTIONS:
VIRTUAL FIELD TRIPS ALL FOLLOW THE SAME STEPS:
STEP 1: Share materials from the program of your choice with your students.

STEP 2: Have students generate questions for their tour guide and choose which park (and what part of the park) they would like the tour guide to be on-site for during the virtual class visit.

STEP 3: Schedule an on-site tour guide as a guest in your Zoom classroom (Baltimore City) or Google Classroom (Baltimore County) for 1 or 2 10-20 minute visits. Tours can be scheduled Mondays-Fridays from 9 am-2:30 pm and require at least 3 weekdays' notice. Tour guides can connect with you from either or both sites.

STEP 4: Following your session/s with your tour guide, you will receive follow up answers and materials to continue to make connections in your classroom.
Last updated: November 21, 2020