COVID-19 SERIES- SIX FEET OF SEPARATION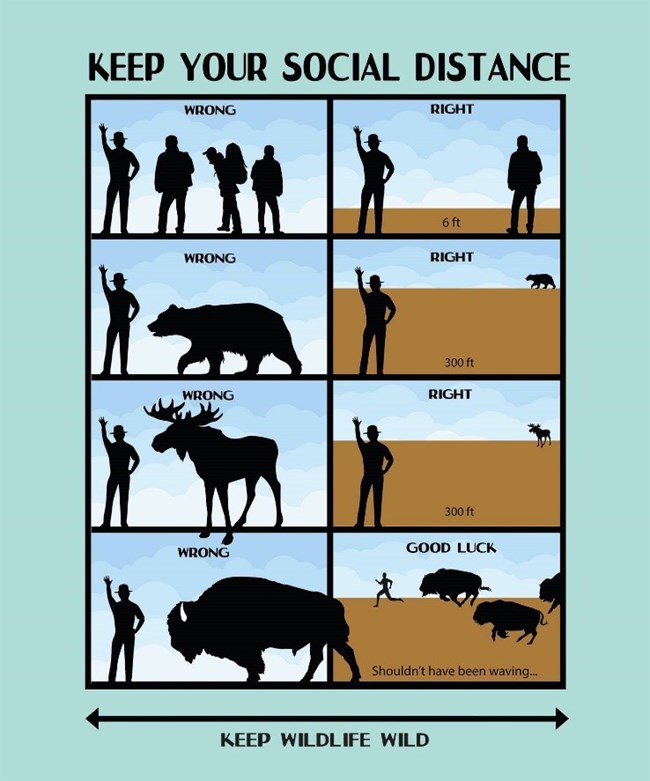 NOW:
The CDC (Centers for Disease Control and Prevention) tells us that one way we can protect ourselves and others during the pandemic is to STAY SIX FEET APART!
Inside your home, try to keep 6 feet between yourself and anyone in your family who is sick.

Outside your home, keep six feet between you and anyone who doesn't live in your house.

Six feet is about 2 arms' length (or the length of a cannon at Fort McHenry!)
Right now, we think of "social distance" as space that we make when we are out in public to keep each other safe. But in the history of Maryland, we can think of "social distance" in other ways as well. How far apart were the experiences of people in different social groups?
THEN:
Some members of Maryland society such as the Ridgely family of Hampton or the military leaders at Fort McHenry always had enough, usually more than enough, resources in terms of food, clothing, shelter, and networks of people who could help them become even more successful. White men in the upper class also had access to good education, the freedom to move around as they pleased and the right vote. Some upper class white women also had access to education and had many opportunities to influence government and big business although they had fewer rights than white men.

In the 1700s and 1800s in Maryland, there were groups with very different experiences from those at the top, but with some similarities to each other. These groups had very few rights, not enough resources, were frequently treated badly, and had to create (instead of join) networks of support for their very survival.

On this virtual trip, we are going to learn about indentured servants in Baltimore City and Baltimore County and describe how these life stories are similar to and different. We will look at the lives of Grace Wisher, a black indentured servant who worked on the famous flag which flew at Fort McHenry during the War of 1812 and John Willis, a white indentured servant who made clothing at Hampton's Iron Furnace in the late 1700s.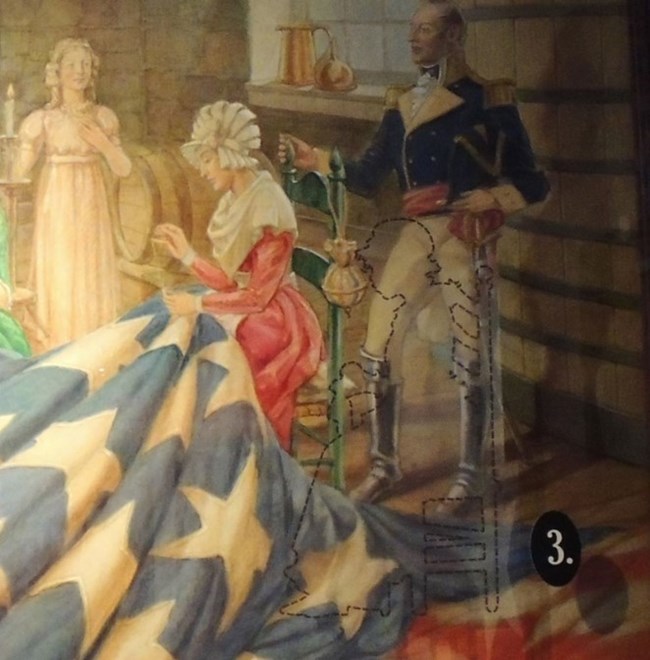 Suggested curriculum BEFORE your in-class visit: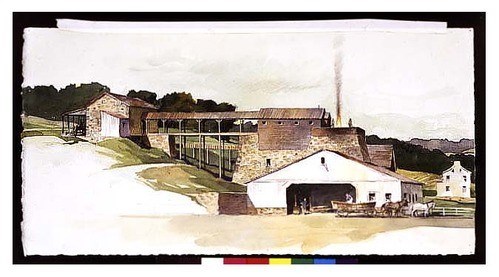 Six Feet of Separation Guiding Questions
Grace's mother indentured her daughter- this was unusal because typically fathers would indenture their children. This reminds us that women could indenture themselves and their children. What reasons would they have for doing this?

John worked alongside of many other indentured servants and enslaved persons at the Northampton furnace who sought their freedom. His fellow laborers escaped the iron furnace to save themselves from harsh treatment, return home to family, or seek a better life. Why do you think John did not try to escape?

In what ways did Don Carlos have power and control over his life? In what ways did he not?

Both John and Grace sewed—Grace made flags and John made clothing. What do you imagine that physical work was like? What skills would they have needed to complete their tasks?

How "distant" do you think Grace was from people around them? Grace lived in a house where some women were in a family unit, while her own family lived in another house. There was also an enslaved woman living in the house. How might she have interacted differently with the different members of the household? John eventually lived in his own house with his own family, but would have started by sharing quarters with other indentured and enslaved persons, with an overseer making demands and assigning jobs. How might he have interacted differently with the different men and women he labored and lived with?
Six Feet of Separation Brainstorming (Develop Questions for Your In-Class Visitor)
What are your reactions to these stories?
What did you notice or wonder about?
What do you need help in understanding?
What do you want to learn more about?
Which site do you want to send our visitor to?
What do you want to see at that site? (Buildings, rooms, artifacts-tools, clothing, furniture, documents, landscape-gardens, fields, harbor.)

Please submit AT LEAST THREE questions to us so we can prepare for your virtual visit. Depending on the number of questions, we may not have time to answer all of them in the session, there are two solutions to this exciting problem:
You have the option to schedule another visit.

The visitor/guide can email you with further responses, pictures, and links to help answer any questions we didn't get to in class.
Link to In-Class Virtual Visit Form
To learn more about Fort McHenry, Hampton, and any of the topics developed in this virtual field trip, please consult the
Educational Resources for Digital Learning
page.
Last updated: November 21, 2020