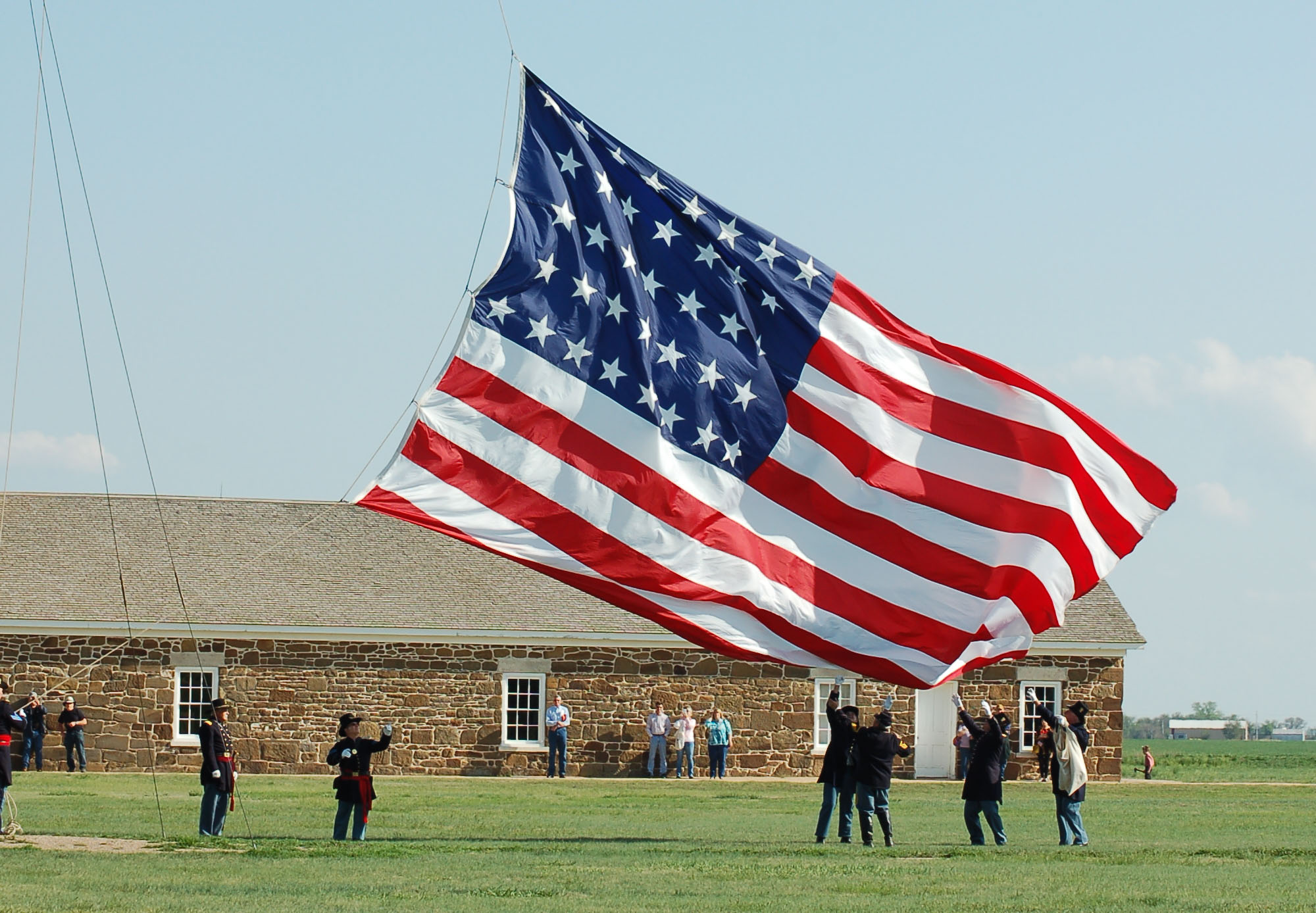 News Release Date:
May 17, 2017
Contact: Superintendent, 620-285-6911
Memorial Day Weekend is almost upon us and Fort Larned National Historic Site is ready to deliver fun for the whole family. There's no better place to commemorate the service and sacrifice of our military than at the authentically restored military post. Feel the thrill as the cannon booms and the rifles fire, or watch in awe as the blacksmith uses fire to transform ordinary metal into beautiful objects. There's something for the whole family, including programs on the life the common soldier, the life of the company laundress,  and how to grow a post garden. And the best part of all? Everything is free!
The events will take place on Saturday, Sunday and Monday, May 27, 28 & 39. The schedule of demonstrations and special programs for all three days will be:  
10:00 – Forge and Anvil: Watch and listen as the blacksmith uses fire and hammer to transform iron. (In the Blacksmith Shop)   
11:00 – From Garden to Table:  Experience the fragrance and flavors of the post garden. (Behind the North Officers' Quarters)
1:00 pm – Artillery and Rifle Firing Demonstrations: See how the soldiers used their weapons during the Indian Wars. (Behind the Commissary Building)  
2:00 pm – Soapsuds Row, The Army Laundress at Fort Larned: Learn all about washboards, lye soap and laundry at the Post. (Behind the Barracks)  
3:00 pm – Soldiers of the Post: Find out if you have what it takes to be a frontier soldier. (In the Barracks)  
5:00 pm – Flag Retreat: Experience this traditional Army flag lowering ceremony done the 19th century way. (On the Parade Ground)  
Sunday, May 29:
9:00 am – Nineteenth Century Religious Service (In the Post Chapel)  
Fort Larned National Historic Site is located six miles west of Larned on Kansas Highway 156. Information on visiting is on the internet at www.nps.gov/fols, or by calling 620-285-6911, or email to fols_superintendent@nps.gov. For information on area tourism partners, lodging, dining, and community services go to
www.larnedks.org
or call (620) 285-6916.