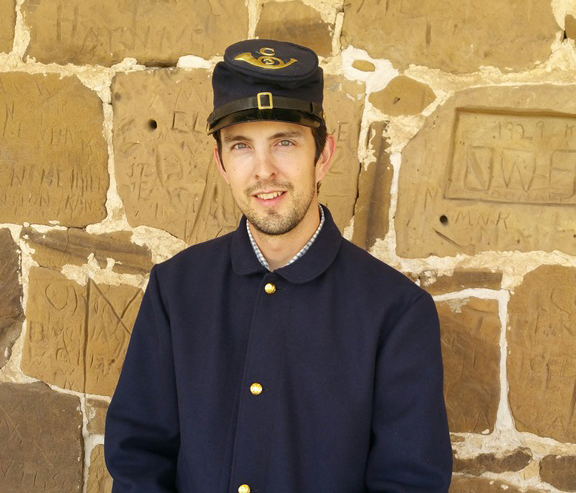 News Release Date:
June 8, 2016
Contact: Ellen Jones, 620-285-6911
Be an Artist Correspondent
Fort Larned National Historic Site invites kids interested in art and history to a 90 minute art program entitled Artist Correspondents on Saturday, June 11 at 2 p.m. Carson Norton, artist and park ranger at the fort, will take your student on an art history journey much like the artists of the mid-nineteenth century when exploring the West. An artist correspondent described to citizens of the east what this untamed land offered through art sketches and written captions. Young artists will learn to sketch their surroundings using their creative imagination. Centennial booklets and badges will be given to participants. Don't miss this great opportunity to get a free art lesson from a professional artist!
Visit the Post Garden, Cook & Bake
Visit Fort Larned on Saturday, June 18, and stop by our kitchen on Officers' Row. We will be making and baking bread, picking vegetables from the post garden, preparing them for dinner, and cooking and baking using our wood stove. All this work will take us several hours, so this will be a "come and go" program from 10 a.m. to 3 p.m. We would enjoy showing you our kitchen and explaining the way dinner was prepared in 1869. No microwaves, refrigerators, indoor plumbing, and other modern conveniences that we take for granted! Ladies of that era needed help in the kitchen! You will enjoy picking vegetables for the Captain's dinner!