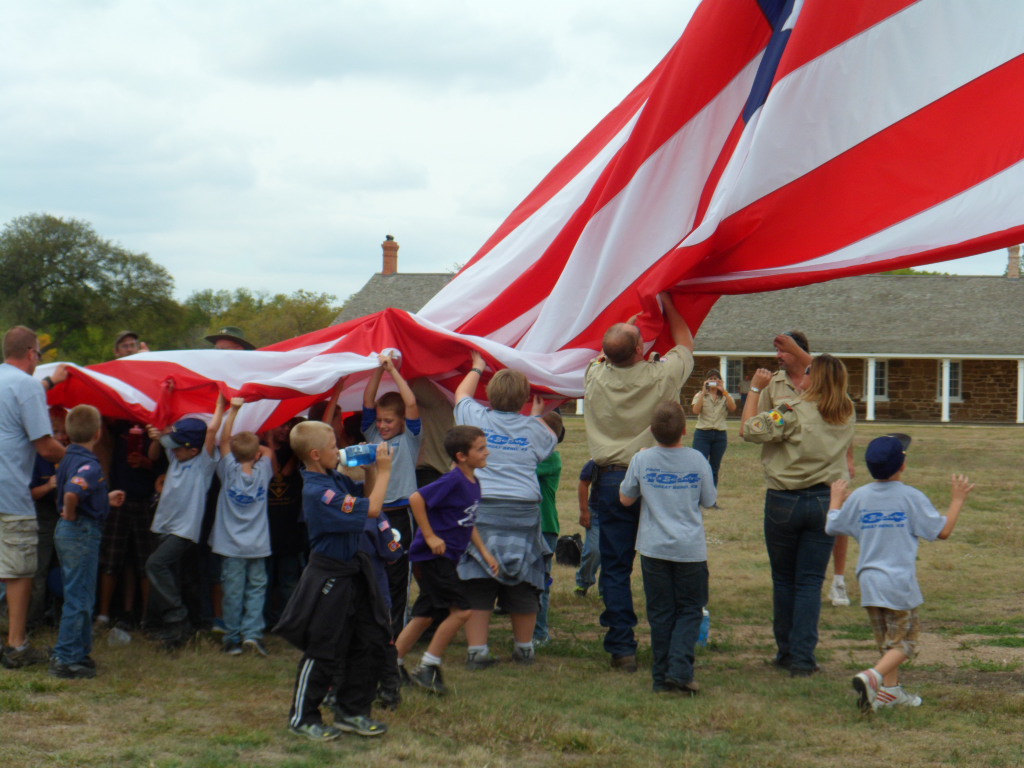 News Release Date:
January 8, 2018
Contact: Ellen Jones, 620-285-6911
(Larned, KS, January 5, 2018) - Fort Larned National Historic Site invites fourth-grade teachers and fourth-grade students to its 2018 Every Kid in a Park (EKIP) programs. Classrooms and schools can apply to receive funding for bus transportation during these special field trips. Once here, a new generation will learn that "Fort Larned Rocks!" as they explore the geology and construction of a frontier fort.
This year's special program will commemorate the 150th anniversary of the completion of the fort's buildings. Students will learn about geology, construction, archeology, and preservation through hands-on, science-based activities.
"We do our utmost to offer programs that help students learn about the important resources at Fort Larned and other national parks. By receiving the EKIP grant, we are able to impact their lives and the communities in which they live," says Fort Larned Superintendent Betty Boyko. "The staff at Fort Larned, and many dedicated educators in the area of Central Kansas are grateful for the assistance in costs that this grant offers."
 
Fort Larned National Historic Site received an annual transportation grant from the National Park Foundation, the official charity of America's national parks. This grant is part of the National Park Foundation's Open OutDoors for Kids program. This fund has created opportunities for fourth graders to visit national parks and learn about our nation's valuable resources and shared history.
"I can still remember the excitement of exploring my first national park as a kid and it made me want to discover more," said National Park Foundation President Will Shafroth. "I'm thrilled that our National Park Foundation grants make it possible for hundreds of thousands of kids to experience the wonder of parks for the first time, sparking a lifelong love for national parks."
Fort Larned staff welcomed over 1,000 fourth graders during the spring 2017 field trip season. Teachers and schools interested in this year's program can contact the fort at (620) 285-6911 to learn more or book their spring field trip today.
ABOUT THE NATIONAL PARK FOUNDATION
The National Park Foundation is the official charity of America's national parks and nonprofit partner to the National Park Service. Chartered by Congress in 1967, the National Park Foundation raises private funds to help PROTECT more than 84 million acres of national parks through critical conservation and preservation efforts, CONNECT all Americans with their incomparable natural landscapes, vibrant culture and rich history, and INSPIRE the next generation of park stewards. In 2016, commemorating the National Park Service's 100th anniversary, the Foundation launched The Centennial Campaign for America's National Parks, a comprehensive fundraising campaign to strengthen and enhance the future of these national treasures for the next hundred years. Find out more and become a part of the national park community at www.nationalparks.org.