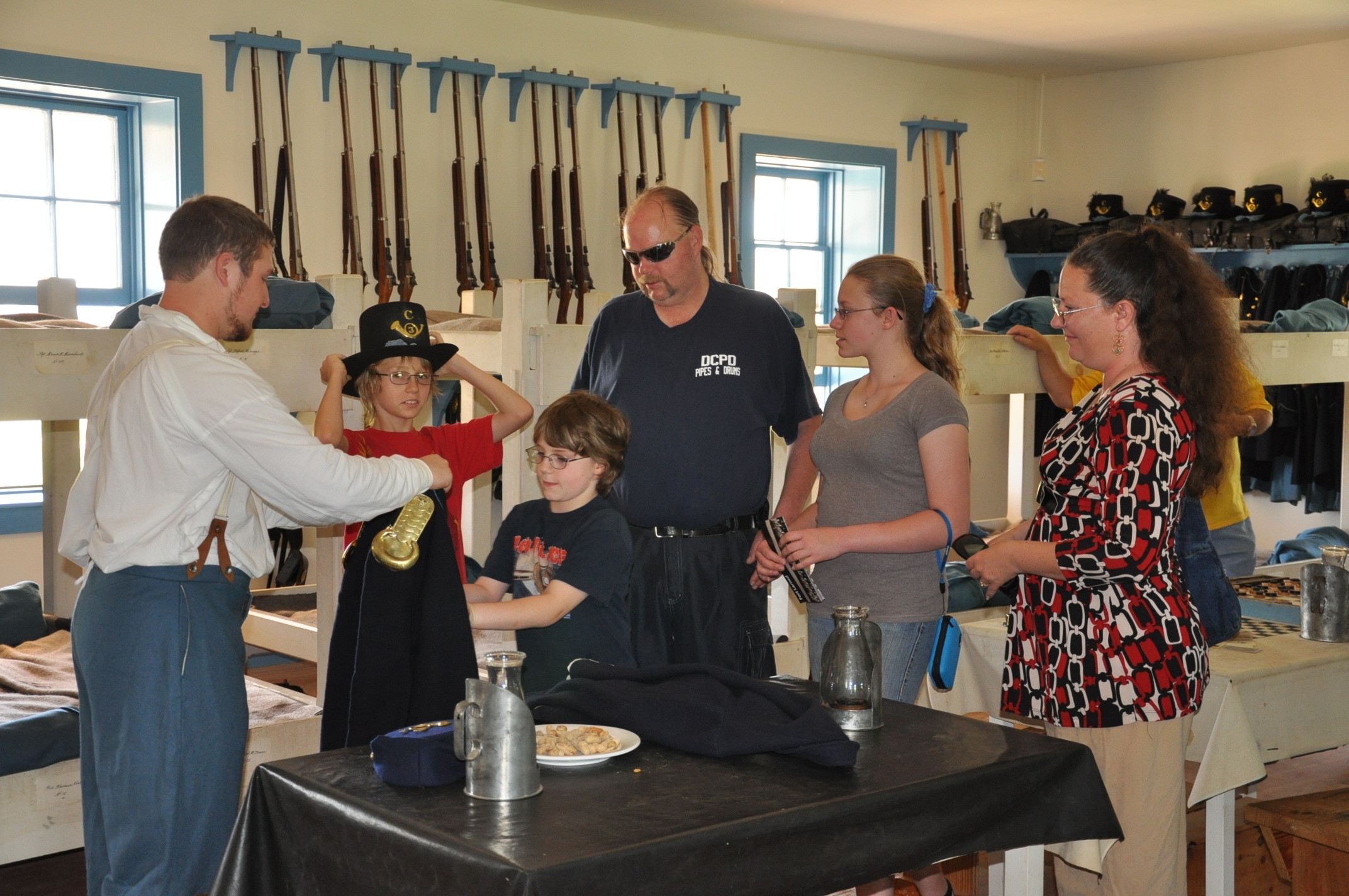 News Release Date:
May 25, 2016
Contact: Ellen Jones, 620-285-6911
Every Saturday in June is "Kid's Day" at Fort Larned National Historic Site (NHS) and it all starts on Saturday, June 4. The fort is offering an engaging Junior Ranger Archeology program from 2 - 3 p.m. This program is ideal for the curious minds of students, 10 years-old and up. After enjoying some time at Santa Fe Trail Days, head to the fort and see some real Santa Fe Trail artifacts that shed light on the lives of many different people. Merchants, soldiers, early pioneers, and the tribes in this area left material clues to help us piece together the stories of their lives. Students will be able to wear gloves and hold a piece of history. This program will reveal how park rangers interpret real stories through the examination of original artifacts. Hands-on activities will facilitate a connection between the artifacts and the replicas used in the fort's programs.
Fort Larned NHS is a great place to learn about archeology! An original fort operating from 1859 –1878, the museum shows physical objects found by professional and amateur archeologists. All participants will earn a National Park Service (NPS) Junior Ranger badge in Archeology. We have Centennial souvenirs to give away so that word will spread –the National Park Service is celebrating 100 years!