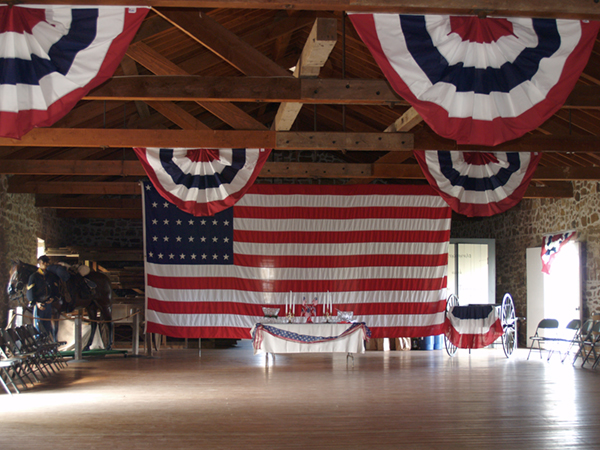 News Release Date:
June 13, 2016
Contact: Celeste Dixon, 620-285-6911
Fort Larned National Historic Site, along with the U.S. District Court in Wichita, cordially invites the public to help approximately 75 prospective U.S. citizens celebrate a milestone in their lives. The fort will be hosting a naturalization ceremony on June 24th from 1 to 2 pm.With Independence Day following shortly afterwards, it's an occasion for us to remember what our country means to us.
The Honorable J. Thomas Martin, Chief U.S. District Court Judge, will preside over the ceremony, which will also feature music from Prairie Larkspur, a welcome from Larned Mayor William Nusser, and an address by local Larned attorney Ron Smith, of Smith and Burnett Law Firm. The Fort Larned Post Color Guard will present the colors.
The ceremony will take place in the Quartermaster Warehouse starting at 1:00 pm. To mark this important event in the civil life of our country the warehouse will be decorated with typical 19
th
century patriotic decorations, including bunting and a large 36 star flag on display. There will be cake and cold drinks after the ceremony to congratulate the new citizens.