Fort Larned to Join in the Great Backyard Bird Count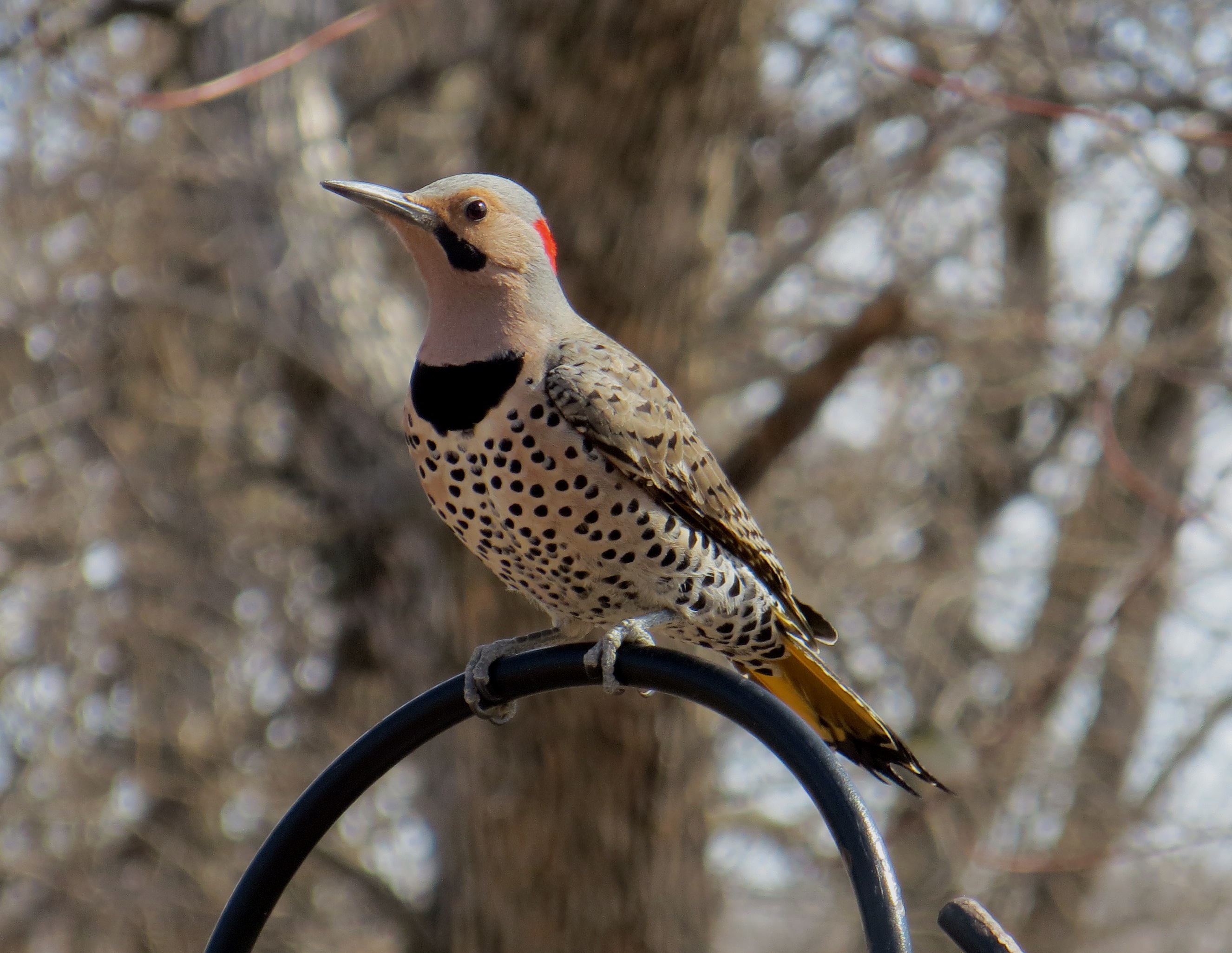 News Release Date:
February 7, 2017
Contact: Ellen Jones, 620-285-6911
LARNED, KS — Fort Larned National Historic Site, Larned, Kansas, is supporting the 2017 Great Backyard Bird Count (GBBC) by offering a birding hike on Saturday, February 18, from 9 a.m. to 10:30 a.m. at the fort. The last two years the fort has counted around 25 different species of birds. We want to increase that number this year! Meet in the Visitor Center for a brief presentation on Birds of the Fort, followed by a bird count around the buildings, parts of the nature trail, and wooded areas of the park. Park Ranger Barry Jones from Quivira National Wildlife Refuge will lead the hike. Plan to dress for the weather, wear comfortable shoes, and bring binoculars. Birding is for everyone so bring the kids! All events and activities at Fort Larned are free to the public.
Bird populations are always shifting and changing. The data from these counts will show the effects that warm weather patterns have on bird movement around the country. The information also reveals how bird species of concern are doing and gives us an idea of what to expect during next year's GBBC.
If you are unable to attend to participate at the fort but are interested in the count visit:
www.birdcount.org
. You can watch your backyard feeders and keep a list of what you see.  Individuals and groups can submit their findings on-line. The official count dates are Friday, February 17 through Monday, February 20, 2017. For more information call Ellen Jones at 620-285-6911. The 20th Annual Great Backyard Bird Count is sponsored by Audubon, the Cornell Lab of Ornithology, and Canadian partner Bird Studies Canada.
Last updated: February 9, 2017