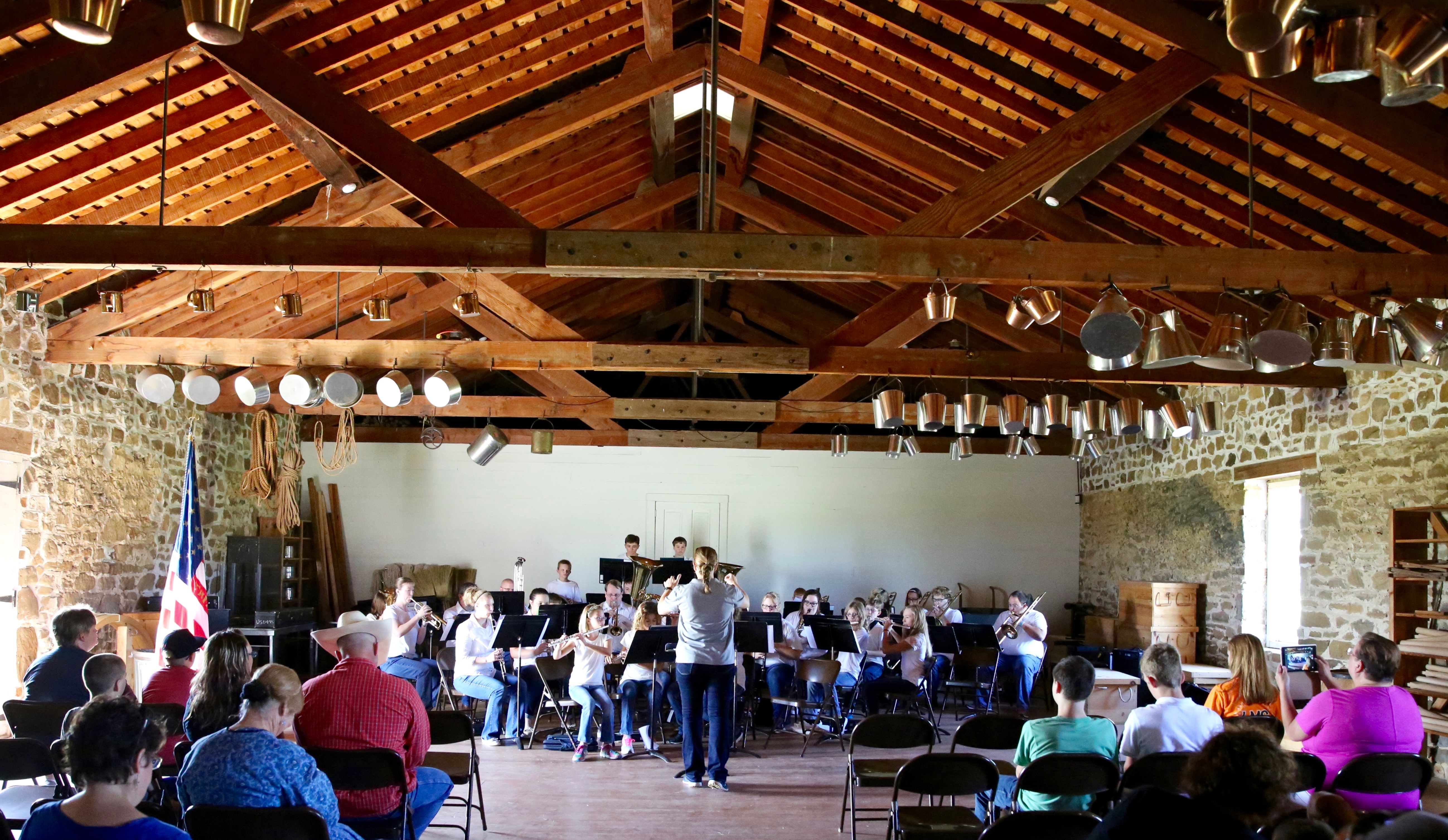 News Release Date:
April 25, 2017
Contact: Superintendent, 620-285-6911
Fort Larned National Historic Site
– Last year the National Park Service had a record 330,971,689 recreational visits to the 417 National Park sites, an increase of almost 8% over the visitation for 2015. Fort Larned had just over 31,000 recreation visits. Much of the increased visitation to and interest in Park Service sites was due to the Park Service Centennial and the "Find Your Park" campaign that encouraged people to discover the many things to do and learn in National Park sites across the country.  
Of course, visitors quite often spend money in the gateway communities around National Park sites and 2016 also saw a record-setting economic boost to the national and local economies from America's national parks. Nationally, visitors to national parks spent $18.4 billion on services such as lodging, food and gas. In the communities around Fort Larned, park visitors spent almost $2 million, or an average of $60 per family, in the local economy.  
The largest chunk of spending went to lodging, followed by restaurants and then gas. There was also spending in retail, groceries, local recreation outlets, transportation and camping. Direct visitor spending on goods and services is not the only economic boost parks provide to the economy. Besides the direct economic support of visitors paying for goods and services in the community, there are also indirect economic effects. These include jobs directly supported by visitor spending, labor income such as employee wages, salaries and payroll benefits, value added effects, which measures the contribution visitor spending has on the GDP of a regional economy and economic output, a measure of the total estimated value of the production of goods and services supported by visitor spending. For communities around Fort Larned, visitor spending in 2016 supported 27 local jobs, contributed $618,000 in labor income, $1.1 million in value added and $2.1 million in economic output.  
There are five National Park sites in Kansas. Altogether these parks had 121,300 visitors who spent $6 million in the local gateway communities across the state.  Spending by these visitors supported 94 jobs, $2.6 million in labor income, $4.3 million in value added, and $7.7 million in economic output in the Kansas economy. If you would like to read the entire report, or explore an interactive online graph for the NPS economic impact at the national, state, or park level, you can find it at this location of the social science section of the NPS website:
https://www.nps.gov/subjects/socialscience/vse.htm
Fort Larned National Historic Site is located six miles west of Larned on Kansas Highway 156. Information on visiting is on the internet on the
Plan Your Visit
page on our website, or by calling 620-285-6911, or email to fols_superintendent@nps.gov. For information on area tourism partners, lodging, dining, and community services go to
www.larnedks.org
or call (620) 285-6916.