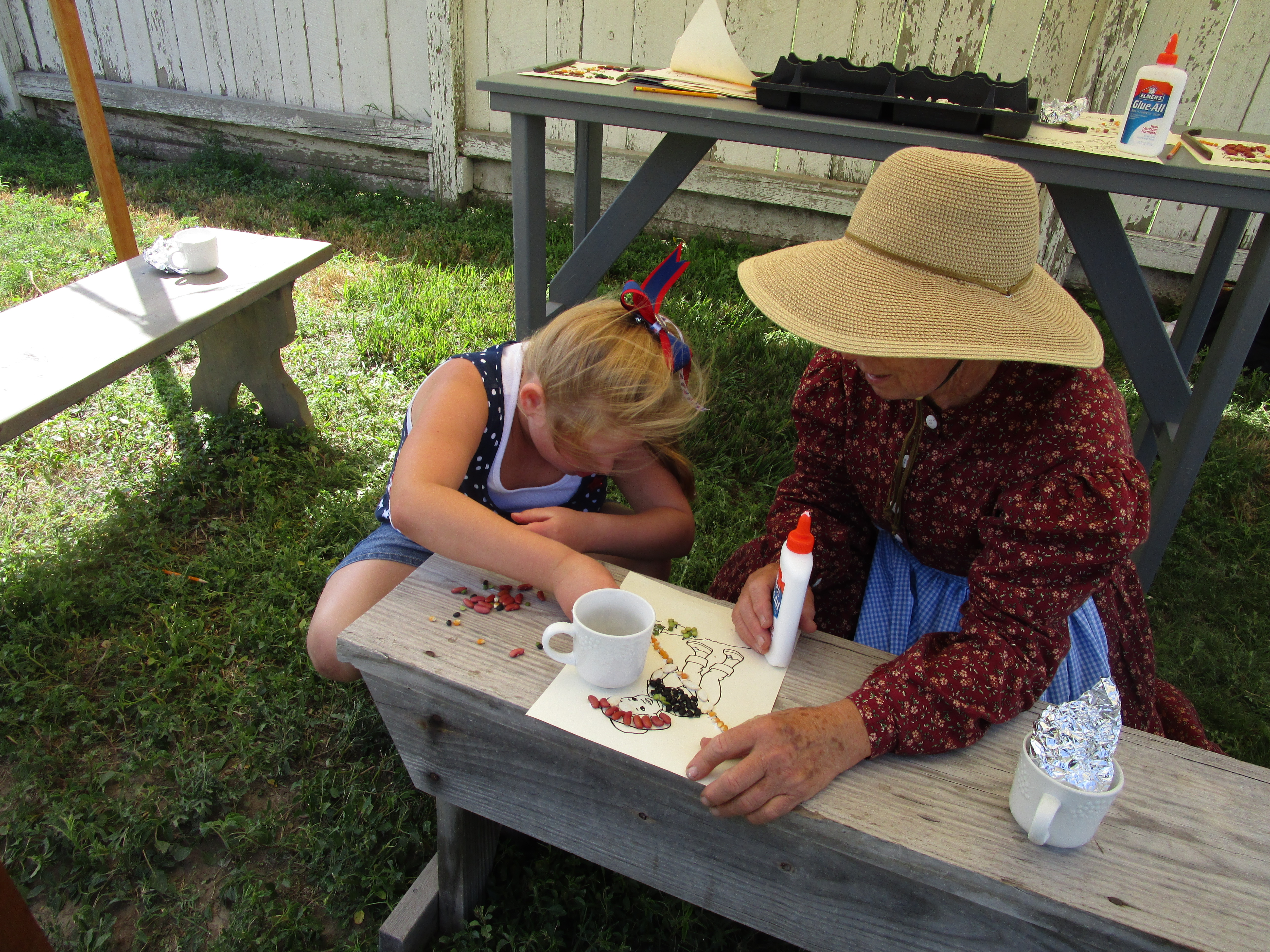 News Release Date:
June 22, 2017
Contact: Superintendent, 620-285-6911
In April of 1867 one of the new African American units in the regular army, Co. A, 10
th
U.S. Cavalry arrived at Fort Larned. They were one of the first of these army units sent to the field for duty. Come out to Fort Larned National Historic Site this 4
th
of July for the next in our series of programs celebrating 150 years of Buffalo Soldier history.  
This 4
th
of July at Fort Larned is going to be all about the kids with Buffalo Soldier-themed activities for children throughout the day. In addition to regular programs like the blacksmith, rifle and artillery firing demonstrations, kids can join the army to find out about a soldier's life, take part in a mapping exercise to find missing cattle, and learn about the life of children on Officers' Row. Throughout the day there will also be craft activities for kids, including making their own cavalry flag. Kids are also invited to help lower the flag at the end of the day.  
See the schedule of events below for the day's activities:  
8:30 am to 4:00 pm – Craft Activities for Kids
(In the Post Schoolhouse)  
10:00 am – Forge and Anvil:
Watch and listen as the blacksmith uses fire and hammer to transform iron. (In the Blacksmith Shop)   
11:00 am – Join the Army!:
 Find out if you have what it takes to be a frontier soldier. (In the Barracks)  
1:00 pm – Artillery and Rifle Firing Demonstrations:
See how the soldiers used their weapons during the Indian Wars. (Behind the Commissary Building)  
2:00 pm – Growing up on Officers' Row:
Learn about the life of the officers' children in the frontier army. (In the North Officers' Quarters)  
3:00 pm – Maps to the Rescue:
Follow the clues to find the lost cattle. (Starts at the Visitor Center)  
4:30 pm – Flag Retreat:
Experience this traditional Army flag lowering ceremony done the 19
th
-century way. (On the Parade Ground—All kids are invited to help!)  
Fort Larned National Historic Site is located six miles west of Larned on Kansas Highway 156. You can find information on visiting on the 
Plan Your Visit
 page of our website, by calling 620-285-6911, or  
e-mailing us
. For information on area tourism partners, lodging, dining, and community services go to the 
Larned Chamber of Commerce
 website, or call 620-285-6916.