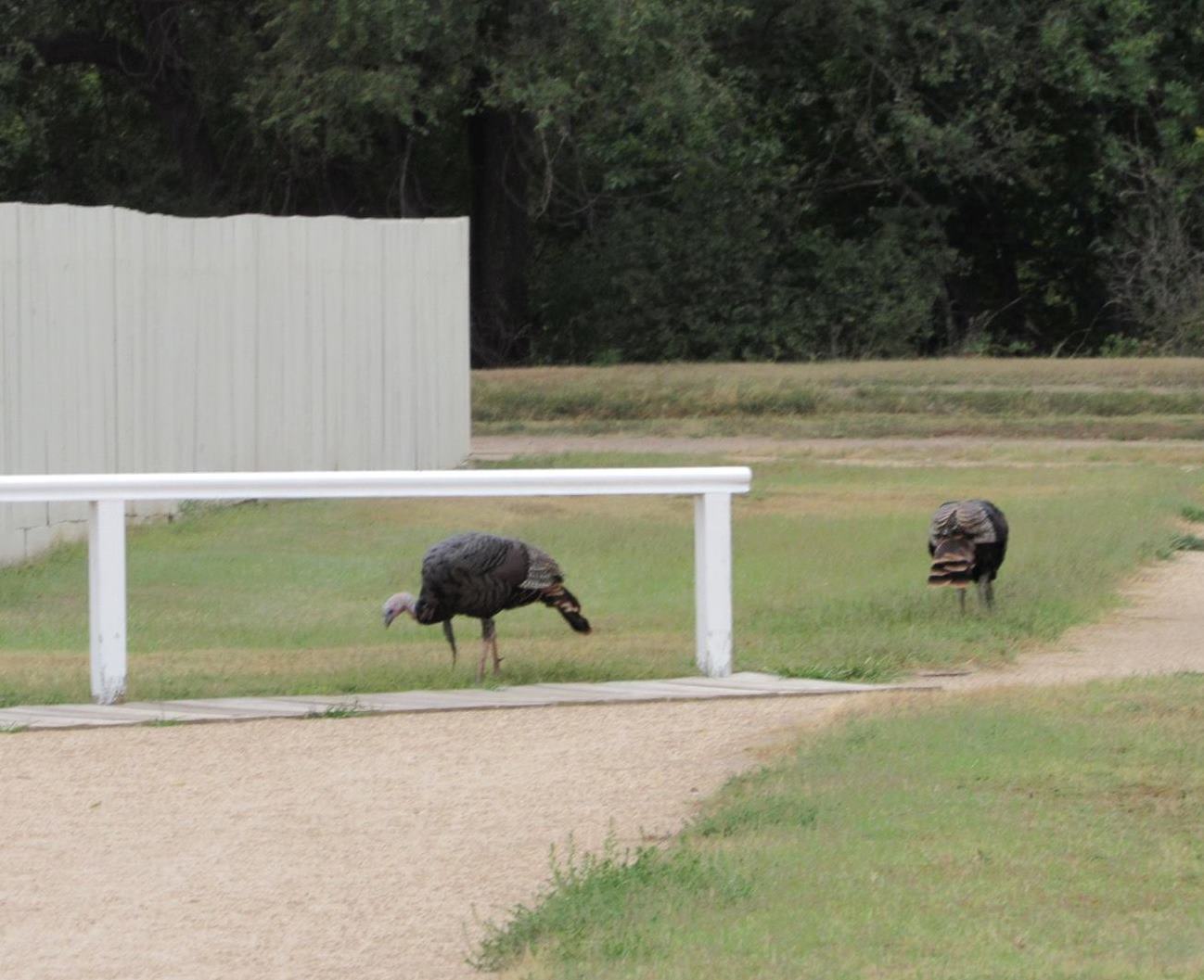 News Release Date:
February 9, 2018
Contact: Ellen Jones, 620-285-6911
On Saturday, February 17th at 2 p.m. Barry Jones, Ranger-Naturalist from Quivira National Wildlife Refuge, will present a program new to the fort, "Understanding Birds in Your Own Backyard." Ranger Jones will give a colorful PowerPoint presentation and share tips on how and why to bird-watch, and an introduction to common, familiar birds. The program will take place in Fort Larned's auditorium. This program is for all ages and is free.
This is also the weekend of the Great Backyard Bird Count (GBBC) which Fort Larned has participated in every year since 2012. The public is invited to hike around the fort grounds and one-mile walking trail while keeping a tally of the species observed and heard. Turn in your list at the Visitor Center and the park staff will submit your findings on-line.
If you are unable to come to the fort but are interested in the count visit:
www.birdcount.org
. You can watch your backyard feeders and keep a list of what you see. Individuals and groups can submit their findings on-line. The official count dates are Friday, February 16 through Monday, February 19, 2018. For more information call Ellen Jones at 620-285-6911. The 21th Annual Great Backyard Bird Count is sponsored by Audubon, the Cornell Lab of Ornithology, and Canadian partner Bird Studies Canada.