Date:
August 7, 2017
Contact:
Clayton Hanson
, 620-285-6911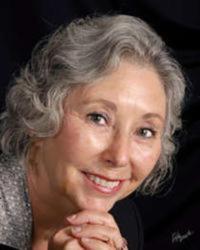 Fort Larned's 4th in a series of Buffalo Soldier 150th Anniversary Commemorative events is scheduled for August 12 at 1:00 p.m. in the fort's Visitor Center Auditorium. Charlotte Hinger, award winning novelist and independent historian, will discuss her book Nicodemus: Post-Reconstruction Politics and Racial Justice in Western Kansas.
A raw community of ex-slaves created a new community on the Great Plains. Even with settlers like Buffalo Soldier veteran Sam Gardner, it had an uneasy relationship with Fort Hays and the city of Hays, Kansas. Still, African Americans turned Nicodemus into an unlikely Great Plains political powerhouse.

Charlotte Hinger is the author of several articles and encyclopedia entries on African American history in the West and the novels Come Spring, Deadly Descent, Lethal Lineage, and Hidden Heritage. The talk will be in the Visitor Center Theater at 1:00 pm followed by a book signing.
Fort Larned National Historic Site is located six miles west of Larned on Kansas Highway 156. You can find information on visiting on the Plan Your Visit page of our website, by calling 620-285-6911, or  e-mailing us. For information on area tourism partners, lodging, dining, and community services go to the Larned Chamber of Commerce website, or call 620-285-6916.