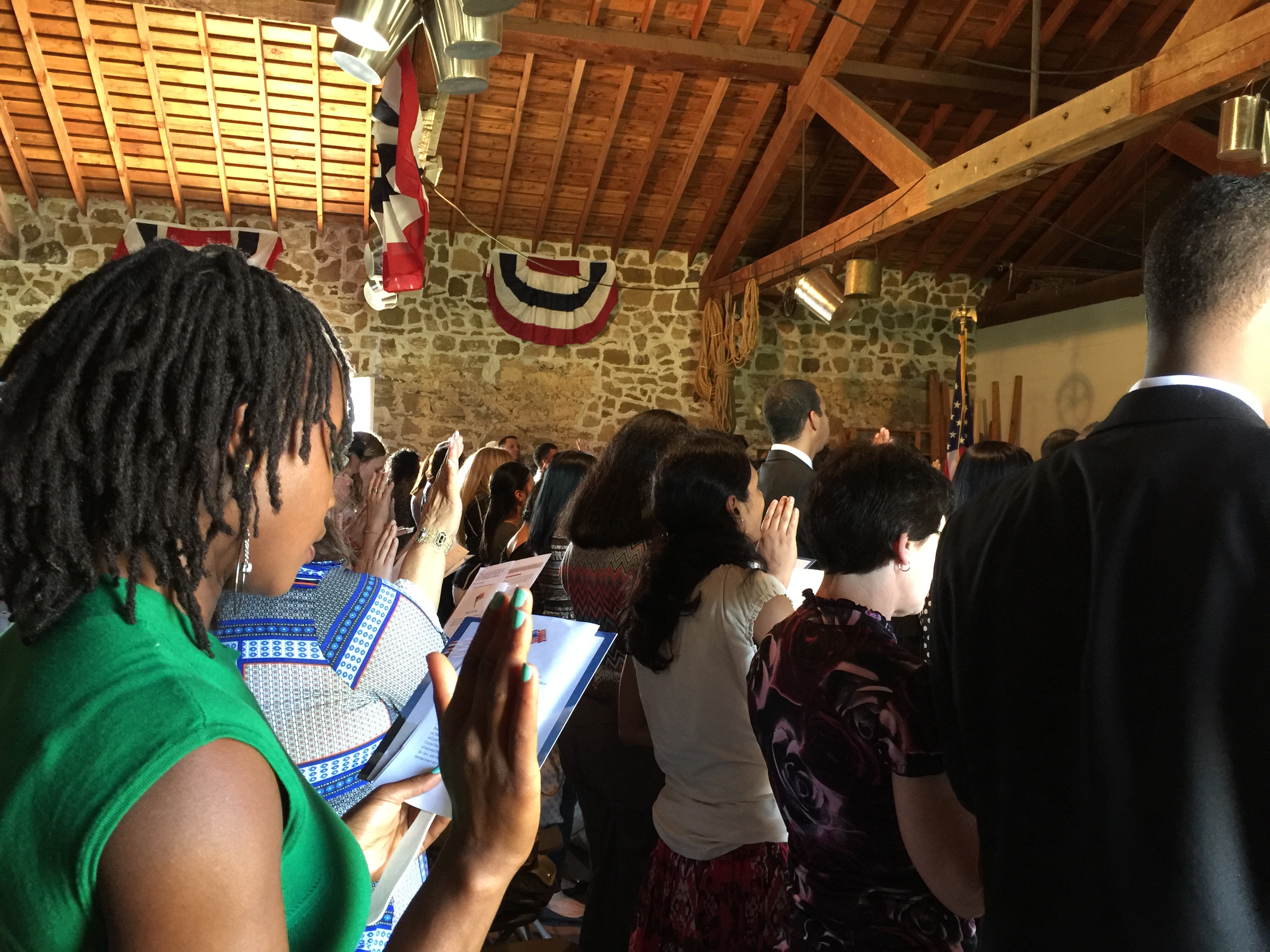 News Release Date:
September 13, 2017
Contact: Celeste Dixon, 620-285-6911
The public is invited to witness approximately 35 applicants celebrate a milestone in their lives by becoming U.S. citizens. The ceremony will be on September 22 at 1:00 pm on the parade ground.

The Honorable J. Thomas Martin, Chief U.S. District Court Judge, will preside over the ceremony, which will also feature music from the Larned High School Band, a welcome from Larned Mayor William Nusser, and an address by Great Bend immigration attorney Robert Feldt. A Kansas National Guard detail will present the colors.

There will be a reception in the Quartermaster Warehouse after the ceremony to congratulate the new citizens. In keeping with the patriotic nature of the event, the warehouse will be decorated with typical 19th century patriotic decorations, including red, white and blue bunting and a large 36 star flag on display.

Fort Larned National Historic Site is located six miles west of Larned on Kansas Highway 156. You can find information on visiting on the Plan Your Visit page of our website, by calling 620-285-6911, or e-mailing us. For information on area tourism partners, lodging, dining, and community services go to the Larned Chamber of Commerce website, or call 620-285-6916.