"The gardens are very promising, an abundant supply of vegetables may be looked for with certainty." - Acting Assistant Surgeon F. H. Atkins, May 1877
After the mid-April hail storm, we hoped the weather would be warm with occasional rain; and it was for a few days after we had planted the warm weather crops. But, the end of April brought days of heavy rain, unseasonably cold temperatures, and a forecast for snow. Tender bean shoots were quickly covered by a mulch of hay and fortunately we did not get snow! Now, in early May, the small bean plants are looking good and a few sweet corn shoots are appearing (we are hoping the cold wet weather did not cause poor germination of sweet corn seed).
Early in May we planted eight tomato plants, including Large Red, Missouri Pink, and Yellow Pear (these small yellow tomatoes were used for pickles during the 19
th
century, but we enjoy snacking on them as we work in the garden). More seeds were planted including White Spine cucumber, Tongues of Fire bush beans, Kentucky Wonder pole beans, Speckled Cranberry pole beans (both pole beans were planted with seeds we raised in 2016), Blue Hopi corn, Wethersfield Red onion, and French Breakfast radish.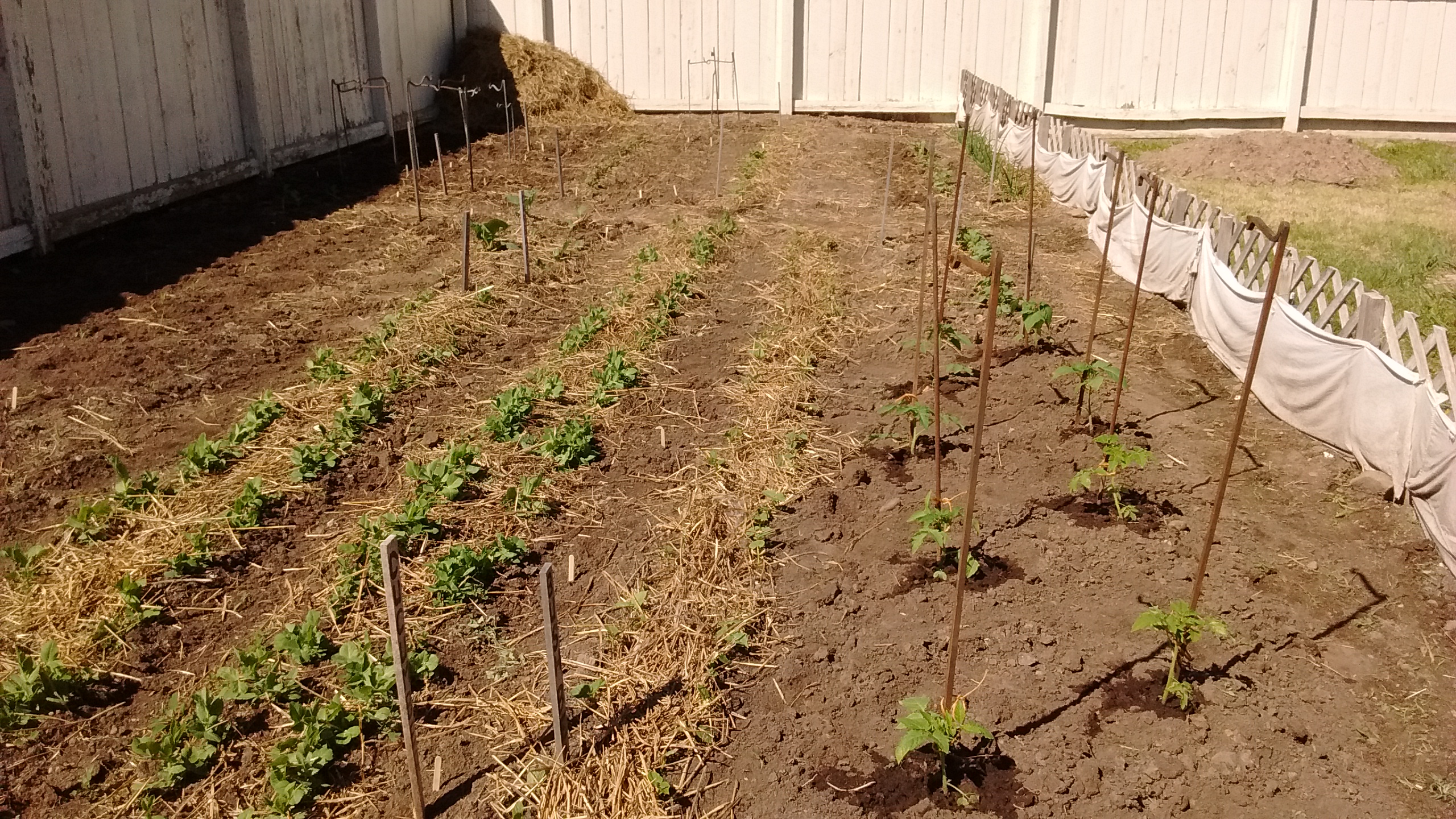 We harvested the first radishes and spinach early in May and hope to continue harvesting until hot weather (mid-June if we are lucky!).
The good news is that the onion plants damaged during the April hail storm have recovered and we hope to have a good crop from these. The peas are also growing well and—as we write this—the bunny fence has been keeping hungry rabbits away from the peas!
We hope to be using several vegetables from the garden for some of the dishes we will be cooking over the Memorial Day weekend. Hope you can stop by to see what's cooking!