Trading Cards
Kids! Collect stories about the Civil War and civil rights! The National Park Service is offering more than 500 trading cards to mark the 150th anniversary of the Civil War. Visit a park in person to earn a card (sorry, cards cannot be mailed). Ask a ranger or stop by the visitor center at a participating park. You can view all the cards online and discover stories from nearly 90 national parks in 31 states and the District of Columbia. You'll be surprised at what you will learn.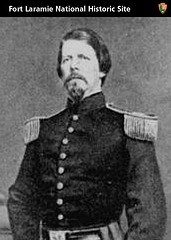 Barnard Elliot Bee, Jr.

Barnard Bee served as commanding officer at Fort Laramie in 1860 following service in the Mexican and Utah Wars. At the outbreak of the Civil War, he joined the Confederate Army and was appointed a brigadier general. Bee is credited with giving General Thomas Jackson the nickname "Stonewall" at the first Battle of Bull Run.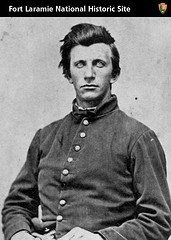 A Different Kind of Freedom

"Galvanized Yankees" were captured Confederate soldiers who chose to enlist in the Union Army rather than remain in prisoner of war camps. They were commanded by Union officers and sent to serve at frontier military posts in the west, like Fort Laramie, to protect the trails, telegraph lines, and US Mail routes.
Last updated: February 24, 2015