Fort Dupont Summer Camps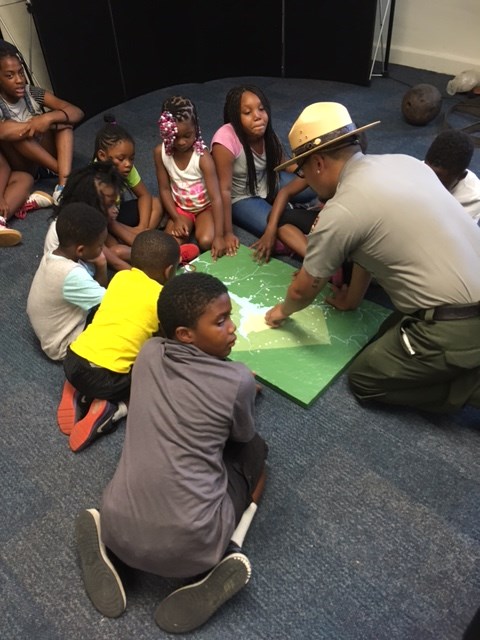 Let us be part of your camp program. Join park rangers from the Civil War Defenses of Washington to explore the natural and historic landscape on guided hikes, experience Civil War living history demonstrations, and participate in arts and crafts activities.
Dates
July 17-August 31 (Tuesday-Thursday)
Cost
Free
RSVP
Reserve your camp group today. Reservations will be taken on a first come, first served basis.
Contact
Ranger K. Finley (202)-829-2163 or kenya_finley@nps.gov
Last updated: June 12, 2018