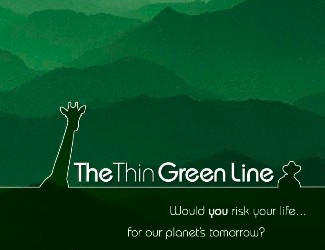 News Release Date:
July 14, 2011
Contact: Bill Barley, (931)232-5706, ext. 109
On July 31, Fort Donelson National Battlefield will celebrate World Ranger Day, from 11:00 to 4:00 PM,  with a variety of educational and fun activities. Included in this celebration will be informative handouts, trivia, a special Junior World Ranger program for children, and a "Ranger" cutout so kids and adults alike can get their picture taken as a Park Ranger. Visitors will also learn about many of the natural resources at Fort Donelson and can even try their hand at cataloging a Civil War artifact.
The international ranger documentary The Thin Green Line by Australian Ranger Sean Wilmore will be shown at 12:15 and 2:15 in the park's Visitor Center movie theater. This one hour and forty minute documentary, along with other slide shows, will give the public a chance to view rangers at work around the world.
Meet International Park Volunteer Shamila from the Co-operative Republic of Guyana in South America and listen to a 30 minute special ranger talk on Guyana's Kaieteur National Park at 11:00, and 3:00. At 1:00, there will be a 30 minute ranger talk on Northeast Greenland National Park, currently the largest national park in the world.

Outside the park's visitor center, there will be 200 green and brown marker flags posted in honor of the estimated 1,000 rangers killed around the world in the line of duty during the past fifteen years. Park Rangers Kevin Harris and Bill Barley will be on hand throughout the event conducting programs and ready to answer questions. Normal park operations will be unaffected.

The visitor center for Fort Donelson National Battlefield is located along Highway 79 in Dover, Tennessee.

For more information contact Ranger Bill Barley at (931) 232-5706 extension 109 or by email at bill_barley@nps.gov.