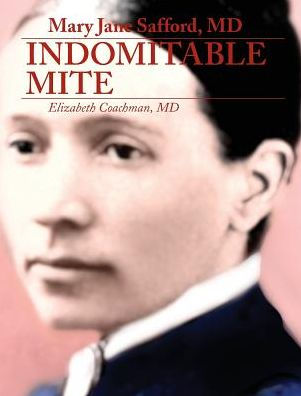 News Release Date:
March 8, 2018 DOVER, TN – The staff of Fort Donelson National Battlefield are pleased to share about three events that the battlefield will be hosting during the month of March to commemorate Women's History Month.
Local historian Susan Witzofsky will talk about local history and Stewart County during the Civil War on March 10. Dr. Nancy J. Dawson will offer interactive programs for adults and children on Saturday, March 17. Dr. Elizabeth Coachman will present the story of Mary Safford, a volunteer nurse during the Civil War, and physician after, on Saturday, March 25. All events are free and open to the public.
Local historian, noted authority on the history of Land Between the Lakes, and National Park volunteer Susan "Ski" Witzofsky will present "Stewart County Tennessee in the Civil War" at 1 pm on March 10 at the Stewart County Visitor Center, 117 Visitor Center Lane in Dover. The program will address several historical topics, including what additional events happened in Stewart County, how were locals affected by the war, and how many regimental units were raised in the county. Please join us for an engaging discussion.
Dr. Nancy J. Dawson will present several programs about the daily life of African-Americans of the Dover area during the time frame of 1861-1868. The programs will take place at the historic Dover Hotel (tour stop #10) 101 Petty Street, from 11 am – 2 pm on March 17. Dr. Dawson is a lecturer, urban farmer, researcher, and former instructor of African-American history. Costumed storytelling begins at 11 am, followed at 1 pm by discussions about her quilt featured in the book, "Quilts & Human Rights." All programs are interactive and designed for both children and adults, focusing on women and children's work. Program materials will be provided free-of-charge.
Dr. Coachman is a Professor of Pathology and Lecturer of Laboratory Medicine at the University of South Florida, Tampa, FL. She served as Clinical Assistant at the university from 1981 – 1995, and as Laboratory Medical Director at Helen Ellis Memorial Hospital from 1988-1998. She researched Civil War medicine for many years, eventually publishing her book, "Mary Jane Safford, MD: Indomitable Mite," in 2017. Dr. Coachman's presentation about Mary Safford will elaborate on her work as a volunteer nurse at Fort Donelson and other battlefields; as well as of her postwar life as a lecturer, physician, and surgeon. Join us at the Stewart County Public Library, 102 Natcor Drive, Dover, TN, on Saturday, March 25, 2 pm for an engaging presentation.
In the event of inclement weather check the park's Facebook page for updates as to if the program remains scheduled, https://www.facebook.com/fortdonelsonnps, or by calling the park's event/weather line at 931- 232-0827.