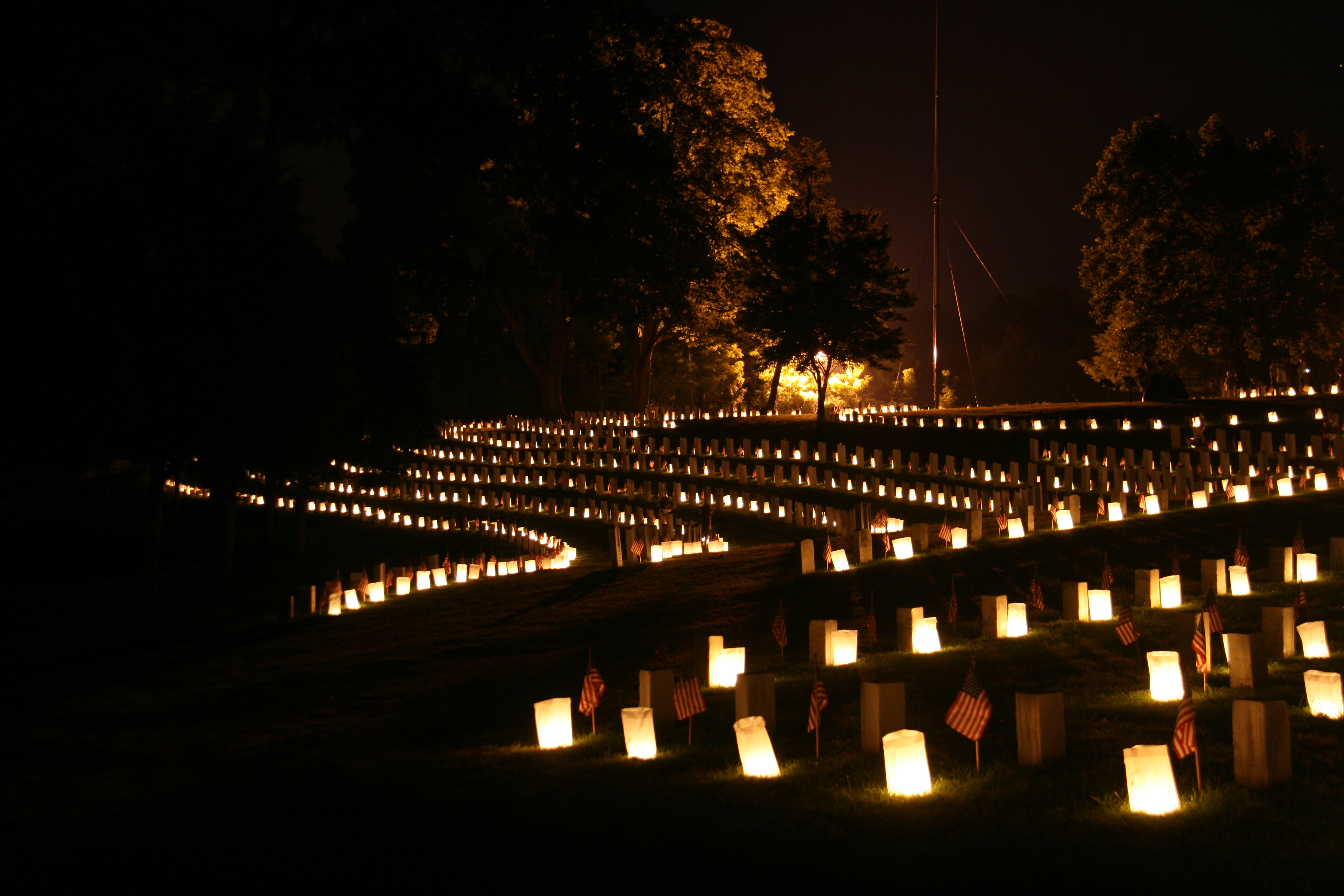 News Release Date:
June 3, 2011
The annual luminary tribute at Fort Donelson National Cemetery was offered on Sunday evening, May 29, 2011. This annual event is intended to pay special tribute to those who lie in the National Cemetery, and to all veterans who sacrifice of themselves for our Nation. The program is offered in partnership with the town of Dover, Tennessee, as part of the community's annual "Eagle Fest" celebration.
Almost 70 volunteers contributed their talents to make the 2011 luminary tribute a remarkable success. Almost 700 hours of volunteer work were contributed by residents of Stewart, Montgomery, Houston, and Henry counties. Costumed volunteers provided compelling stories and escorted over 200 visitors through the Cemetery in the midst of a beautiful evening.
Fort Donelson National Cemetery has, for nearly 150 years, provided a place to reflect upon our Nation's wars, and the heros who have participated in them. The Cemetery was created soon after the end of the Civil War, and is the final resting place for many Union veterans of that war and of every war since.