Special Viewing of Episode One of Ken Burns "The Civil War" to be Shown at Fort Donelson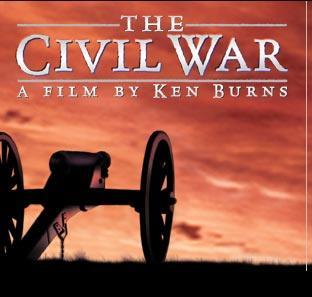 News Release Date:
April 28, 2011
Contact: Douglas J. Richardson, (931)232-5706, ext. 108
As part of Fort Donelson National Battlefield's Civil War Sesquicentennial film series, episode one of the legendary PBS series "The Civil War" will be shown at the park's visitor center located on Highway 79 in Dover, Tennessee, on Thursday, May 19, 2011, at 6:30PM
"The Civil War," considered by many a masterpiece of documentary film making, was first shown on PBS in 1990, and has been seen by tens of millions of viewers since. The series inspired many to revisit the American Civil War. Two decades later the film still inspires visitors to spend time at precious lands that have been preserved from the Civil War, including Fort Donelson National Battlefield.
There is absolutely no charge for this program. Episodes from the series will be shown throughout the year and repeated throughout the Sesquicentennial.
The National Park Service preserves and interprets the site of the 1862 Battle of Fort Donelson, which includes the Civil War fort, earthworks, monuments, historic Dover Hotel, national cemetery, and historic and cultural resources at Fort Heiman, Kentucky. Please contact the park staff for more information at 931-232-5706 x 101.
Last updated: April 14, 2015