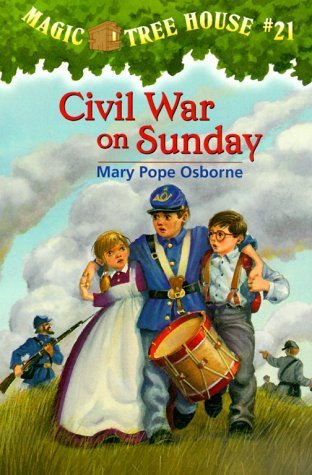 News Release Date:

June 3, 2011

Contact: Douglas J. Richardson, (931)232-5706 ext 108

 

Dover, Tennessee—As part of the park's ongoing Civil War Sesquicentennial program series, two free special book discussion groups will meet at Fort Donelson National Battlefield's visitor center, along Highway 79, in Dover, Tennessee.

 

On Thursday June 16, 2011, at 6:30 PM, visitors are encouraged to join us for a discussion of Drew Gilpen Faust's This Republic of Suffering: Death and the American Civil War. This mesmerizing book explores the human cost of the Civil War. Over 620,000 persons died in the Civil War, including those killed by battle and by disease. The true human cost of the Civil War will never be known. Dr. Faust specifically mentions Dover and Stewart County in the context of the 1862 Battle of Fort Donelson and the 1863 Battle of Dover.

On Thursday June 23, 2011, at 10:00AM, kids have the opportunity to meet and talk about Civil War on Sunday, part of the famous "Magic Tree House" series. In this book, Jack and Annie travel back to the Civil War and help tend to wounded soldiers, meeting Clara Barton and others along the way. We'll talk about the book and do some Magic Tree House activities. This can help with your summer AR targets!

 

A limited number of both books are available for interested participants at no charge. Please call Doug Richardson at (931)232-5706, extension 108, for a copy.