Lets Move Meetup at Fort Donelson National Battlefield
Date:
April 28, 2011
Contact:
Douglas J. Richardson
, (931)232-5706, ext. 108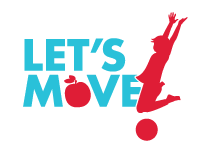 On Sunday, May 15, 2011, Fort Donelson National Battlefield in Dover Tennessee will be hosting a "Let's Move" meetup at 1:00 PM.
 "Let's Move" is part of First Lady Michelle Obama's initiative to encourage Americans to explore the great outdoors and explore the wonderful resources America has to offer.
 The park always encourages visitors to come and explore the intriguing history to be learned at Fort Donelson National Battlefield. Within the park, however, are several trails that allow you to relax, burn some calories, and enjoy the beauty nature provides.
On May 15, 2011, during the "Let's Move" meetup, special emphasis will be placed on the park's resident American Bald Eagles. The park has been proud that these eagles have called Fort Donelson home since 2004. A Park Ranger will be available near tour route stop number 3 during that Sunday afternoon to share stories and information about our Eagles.
Visitors may register is they wish at http://www.meetup.com/Lets-Move/Dover-TN/52741/

For more information about this meetup or any other programs offered by the park, please call (931)232-5706, ext. 108, or visit www.nps.gov/fodo.
Last updated: April 14, 2015