Date:
September 13, 2011
Contact:
Douglas J. Richardson, (931)232-5706, ext. 108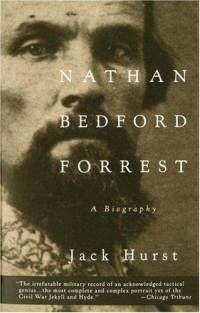 The Fort Donelson Civil War Sesquicentennial book club will meet again on Thursday, September 22, at 6:00PM, to discuss the life of Nathan Bedford Forrest. Weather permitting, the book club will meet at the Fort Donelson visitor center picnic pavilion, along Highway 79 in Dover. In case of inclement weather, the discussion will be held inside the visitor center.

The book discussed will be Jack Hurst's Nathan Bedford Forrest: A Life. Of Forrest, William T. Sherman remarked that he should "be hunted down and killed if it costs 10,000 lives and bankrupts the treasury." He was admired and feared at the same side, on both sides of the conflict.
He played an important part in the Battle of Fort Donelson, and many argue that it was here that the legend of Forrest began. He would return to Stewart County, Tennessee, almost one year later as part of what would be known as the Battle of Dover. 
There is no charge to be part of this book club. A few free copies of this book remain for anybody interested in participating...please call (931)232-5706, ext. 108. Some copies are also available at local libraries.