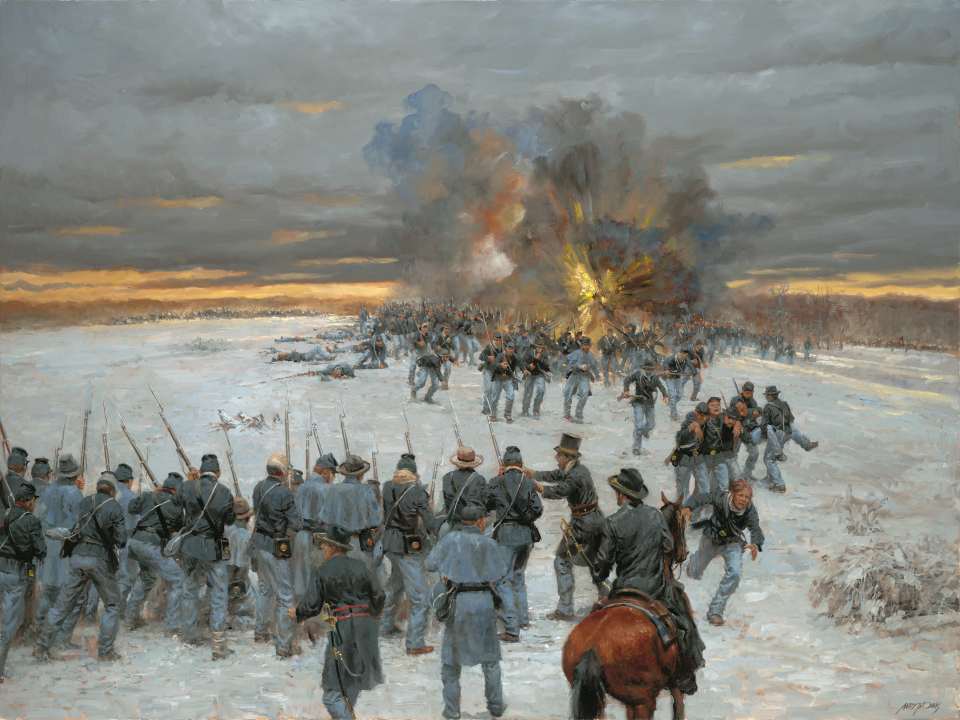 News Release Date:
January 18, 2011
Contact: Doug Richardson, (931)232-5706
Fort Donelson National Battlefield Announces Events Marking the Battle's 149th Anniversary
Superintendent Steve McCoy is pleased to announce a collection of activities to commemorate the 149th anniversary of the Fort Donelson Campaign.
On Saturday, February 5th, 2011, and Sunday, February 6th, an encampment will be present in the park between 10AM and 4PM to interpret the story of the 2nd Iowa's charge against Fort Donelson and the Confederate right flank. This charge was led by Brigadier General Charles F. Smith on February 15, 1862 by order of his superior (and former student) Ulysses S. Grant.
On Saturday, February 12th, an encampment interpreting the 50th Tennessee Infantry regiment will be present in the park from 10AM to 4PM. The 50th Tennessee was part of the garrison of Fort Donelson in February, 1862 and was part of the engagement with the Union Army. The encampment will demonstrate life inside Fort Donelson as it was in February, 1862.
On Saturday, February 19th, and Sunday, February 20th, an encampment interpreting the 9th Kentucky Infantry (USA) will be present and portraying Civil War drills, camp life, and training. The encampments will be open for visits from 10AM to 4PM.
The Dover Hotel will be open during these days from 9AM to 4PM, and will be featuring some new exhibits highlighting the history of the building, the surrender of February 16, 1862, and the stories of men and women who were part of the campaign.
On Thursday, February 24, 2011, at 6:30 PM , a new book and film discussion series will be launched at Fort Donelson National Battlefield visitor center. The book series will be inaugurated with a discussion of Harold Holzer's Lincoln: President Elect. In late February, 1861, 150 years ago, Lincoln was making his journey to Washington DC to become president of an increasingly fractured United States of America. As part of the book discussion, a brief film on Lincoln's formative years in Kentucky will be shown. A limited number of Holzer's books are available at the park for participants.
For more information, and to confirm weather conditions and program schedules, please call the park at (931)232-5706, or visit www.nps.gov/fodo.