Teacher-Directed Programs
Teacher-Led Tours– Teachers may request brochures or pre-visit materials to prepare for the tour. Resource Packets, available by reservation only, provides additional activities for students and background information for teachers. Resource Packets are available upon arrival.
Contact 931-232 5706 x104 for pre-visit or on-site materials.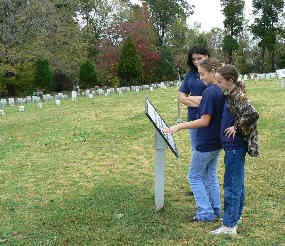 From Slavery To Freedom-brief intro to the Underground Railroad and its importance to the 1862 battle. 5-8th grades.
A Surrender Most Disgraceful – Engaging students in the events of 1862 through dramatic skits; program held at the historic Dover Hotel. – 7-8th grades
Last updated: April 14, 2015