Visitor Center Activities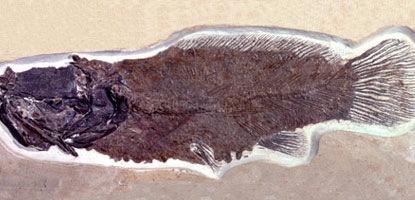 Fossil Exhibits More than 300 fossils, including some casts, are displayed in the visitor center. Among them are several kinds of fish, a 13-foot crocodile, soft-shell turtles, two species of bats, palm frond, dragonfly, birds, bird feathers and a mass mortality of 356 fish. Plan at least 30 minutes to wander through the exhibit room and be sure to bring your camera.
Video Programs Fossils are important in understanding Earth's history. In a 13-minute presentation, two scientists discuss what they have learned about ancient Fossil Lake. This video is a good place to start your visit.
A 3-minute video shows how fossils are found and prepared for study.
Electronic Ranger The interactive electronic ranger computer program leads visitors through topics of fossils, geology, and modern day inhabitants of the sagebrush steppe ecosystem via narrated color photographs.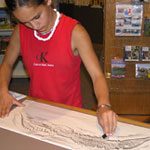 Rubbing Table
Fossils are often "off-limits" for touching. This hands-on experience provides the opportunity to create a fossil image to take home.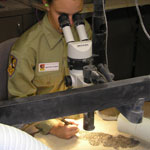 Fossil Preparation Demonstrations
During the summer, watch lab personnel prepare a fossil. Not only can you observe, but you can ask questions, too.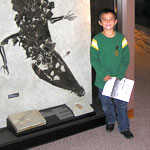 Junior Ranger Programs To become a Junior Ranger, as for a book in the Visitor Center! Junior Rangers can attend a Ranger Led Program, hike a trail, tour the fossil exhibits, and watch a fossil being uncovered after 52 million years!

Earn a Junior Ranger badge, and program is available fo anyone 5 and up.


Last updated: August 3, 2017