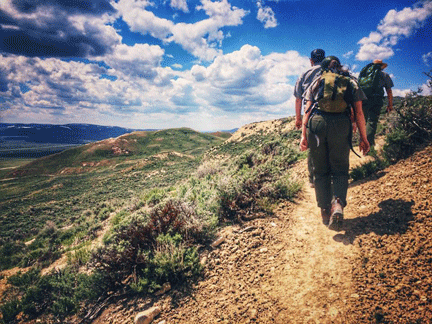 Fossil Butte National Monument offers 4 miles of maintained trails. Unmaintained trails exist off the unpaved stretch of the Scenic Dive. View the Map of Fossil Butte to reference locations within the monument.
Each of the trails offers something different, but all offer a chance to explore the scenic and cultural value of Fossil Butte. Below are descriptions of the trails to help you find the outdoor experience you are looking for.
Be aware that fossils are not visible from any of the trails. The Visitor Center offers the chance to view and learn about fossils.