Date & Time

09/09/2018 1:00 PM to 2:00 PM

Fee Information

FREE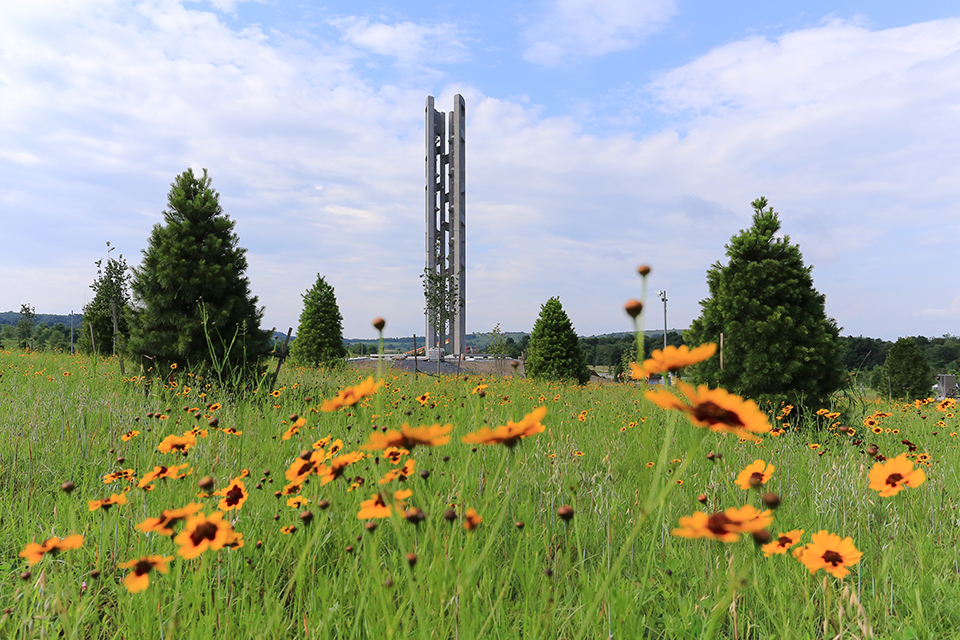 The National Park Service, along with the Families of Flight 93, Friends of Flight 93 National Memorial and the National Park Foundation, will host the dedication ceremony for the Tower of Voices. 

The Tower of Voices is a 93-foot tall concrete memorial that will serve as a landmark for Flight 93 National Memorial from the highway, marking the gateway to the park. Set among a ring of trees, the 93-foot tall tower will feature 40 wind chimes, whose sound will resonate throughout the memorial to honor each of the passengers and crew members.

The tower with serve as both a visual and audible reminder of the heroism of the forty passengers and crew members of United Flight 93. The chimes create tones that convey, through harmony and discord, both the serenity of the site and the tragic event on September 11, 2001.

The National Park Service is partnering with EarthCam to provide a live stream of the Tower of Voices dedication September 9. View the tower today on the Friends of Flight 93's website.