20th Observance Program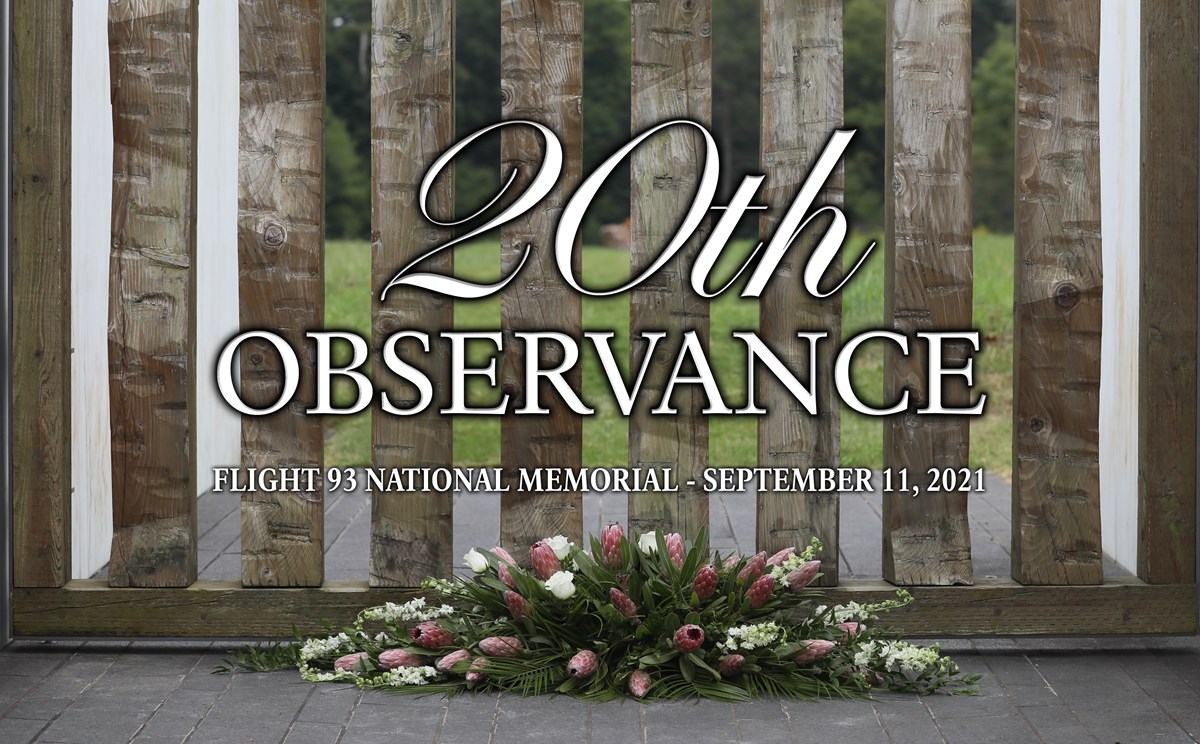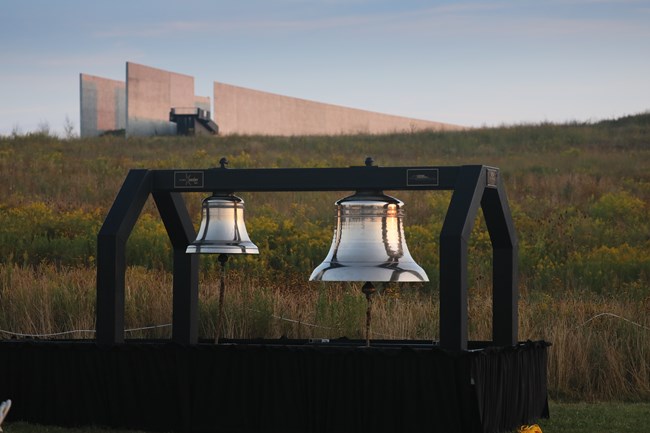 Memorial Ceremony
September 11, 2021
9:45 AM

Prelude

Welcome
Stephen M. Clark
Superintendent
Flight 93 National Memorial

The National Anthem, "The Star-Spangled Banner"
"The President's Own"
United States Marine Band

Innovcation
Margaret Grun Kibben, DMin
Chaplain of the U.S. House of Representatives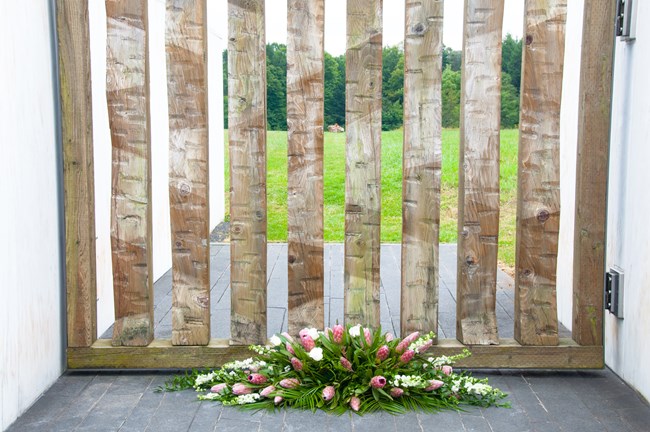 Moment of Remembrance
Stephen M. Clark
Superintendent
Flight 93 National Memorial

Name Presentation
Name Reader:
Alan M. Hantman
The Architect of the Capitol
on September 11, 2001

Bells of Remembrance
Bell Ringers:
Kevin Huszek and Christian Boyd
First Responders on September 11, 2001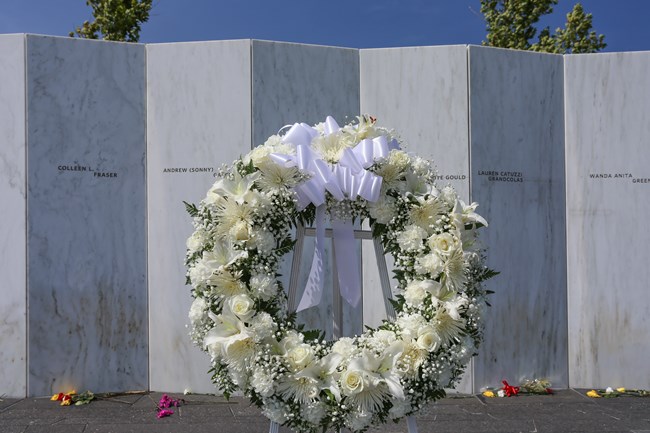 Memorial Reading
Stephen Ruda
Retired LAFD Battalion Chief
Los Angeles, California City Fire Department

Remarks
Captain Dave Kurtz
Commanding Officer, USS Somerset

Remarks
Tom Wolf
47th Governor of Pennsylvania
"Amazing Grace"
"The President's Own"
United States Marine Band

Remarks
Gordon Felt
Brother of Edward Porter Felt
& President of Families of Flight 93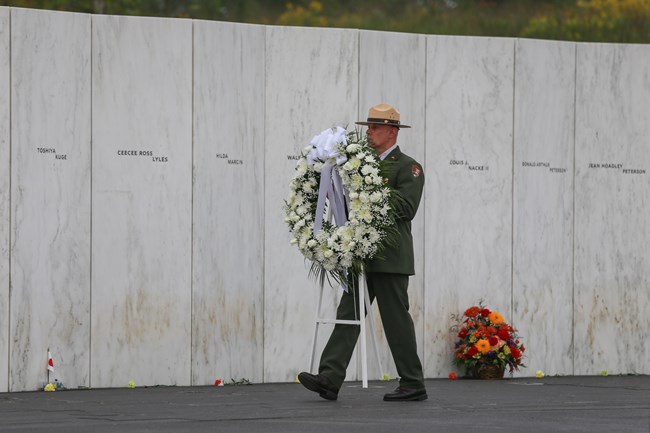 Remarks
George W. Bush
43rd President of the United States
"My Country, 'Tis of Thee'"
"The President's Own"
United States Marine Band

Remarks
Deb Haaland
Secretary
U.S. Department of the Interior
Keynote
Kamala Harris
Vice President of the United States

Concluding Remarks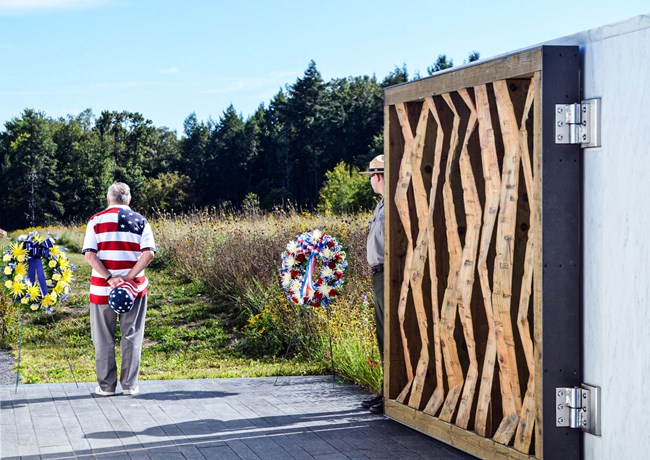 Postlude

Opening Ceremonial Gate
USS Somerset Sailors

Family Wreath Laying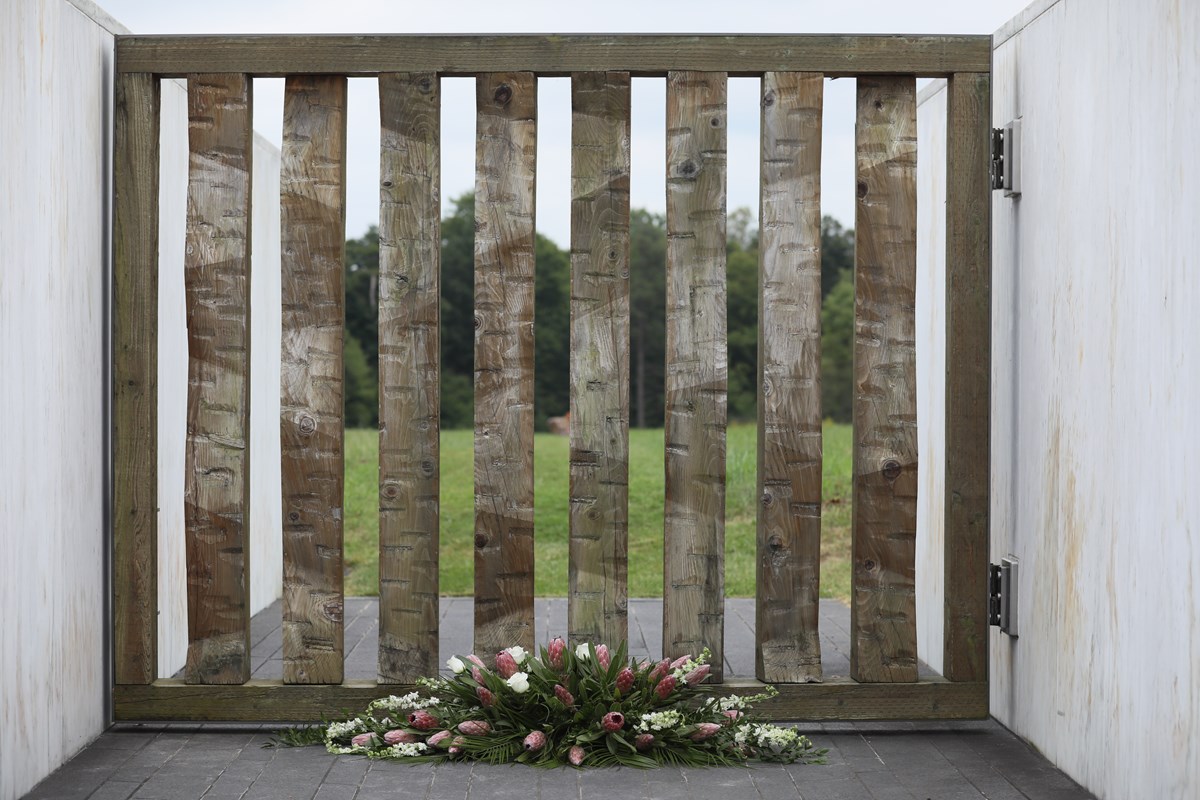 Passengers & Crew Members of Flight 93
Christian Adams
Wanda Anita Green*
Lorraine G. Bay*
Donald Freeman Greene
Todd M. Beamer
Linda Gronlund
Alan Anthony Beaven
Richard J. Guadagno
Mark Bingham
First Officer LeRoy Homer*
Deora Frances Bodley
Toshiya Kuge
Sandy Waugh Bradshaw*
CeeCee Ross Lyles*
Marion R. Britton
Hilda Marcin
Thomas E. Burnett, Jr.
Waleska Martinez
William Joseph Cashman
Nicole Carol Miller
Georgine Rose Corrigan
Louis J. Nacke II
Patricia Cushing
Donald Arthur Peterson
Captain Jason M. Dahl*
Jean Hoadley Peterson
Joseph DeLuca
Mark David Rothenberg
Patrick Joseph Driscoll
Christine Ann Snyder
Edward Porter Felt
John Talignani
Jane C. Folger
Honor Elizabeth Wainio
Colleen L. Fraser
Deborah Jacobs Welsh*
Andrew (Sonny) Garcia
Jeremy Logan Glick
Kristin Osterholm White Gould
Lauren Catuzzi Grandcolas
& Unborn Child

* Denotes crew members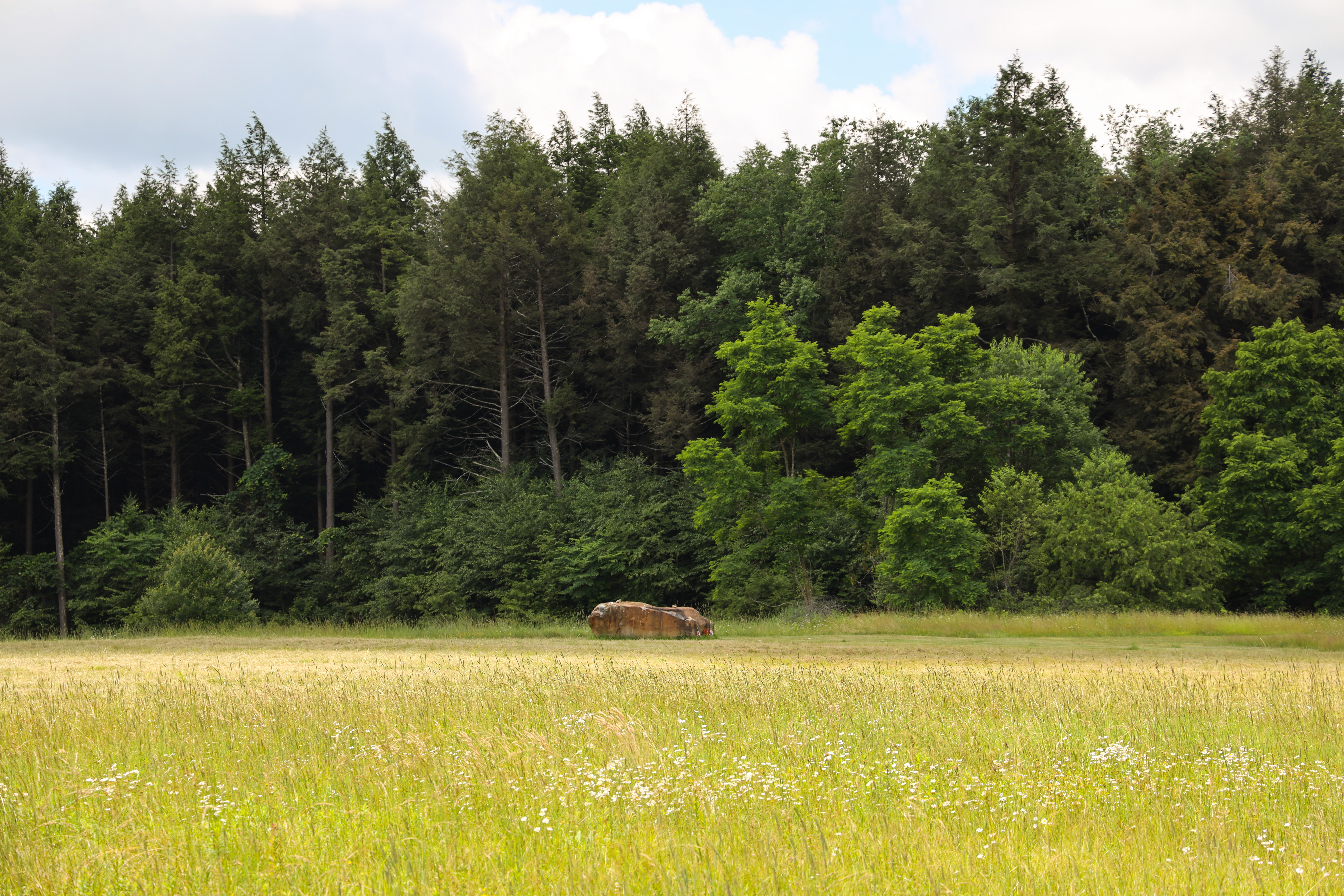 THE PREAMBLE
A Common Field One Day.
A Field Of Honor Forever.
May all who visit this place remember the collective acts of courage and sacrifice of the passengers and crew, revere this hallowed ground as the final resting place of those heroes, and reflect on the power of individuals who choose to make a difference.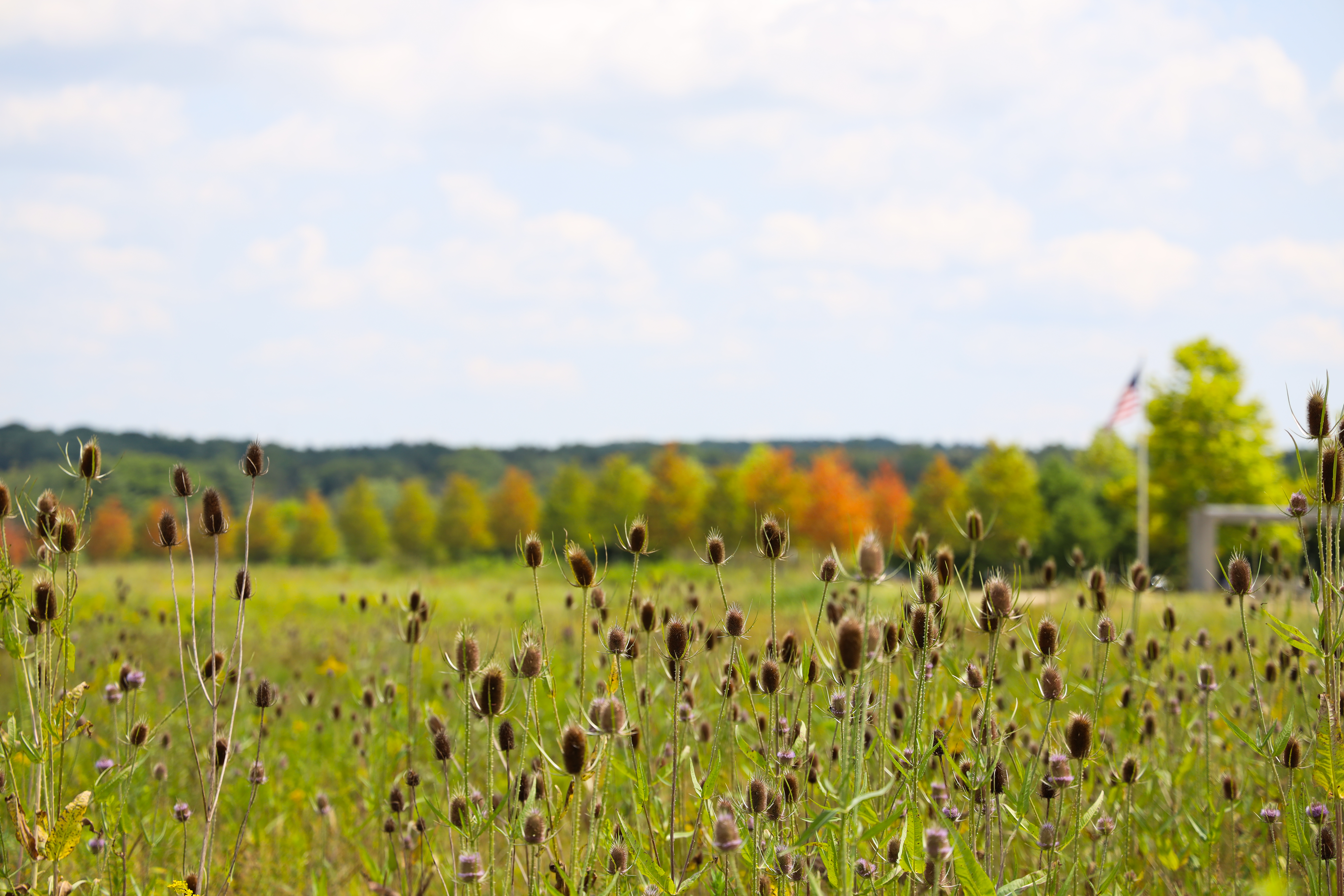 Flight 93 National Memorial Expression
Timeless in simplicity and beauty,
like its landscape, both stark and serene,
the Memorial should be quiet in reverence,
yet powerful in form, a place both solemn and uplifting.

It should instill pride, and humility.
The Memorial should offer intimate experience,
yet be heroic in scale. Its strong framework
should be open to natural change and allow
freedom of personal interpretation.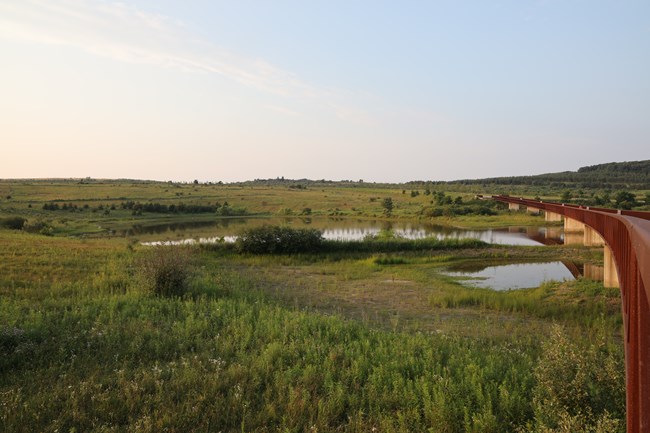 We want to restore life here,
to heal the land, and nourish our souls.
In this place, a scrap yard will become a gateway
and a strip mine will grow into a flowering meadow.

But more than restoring health,
the Memorial should be radiant,
in loving memory of the passengers and crew
who gave their lives on Flight 93.

POEM BY PAUL MURDOCH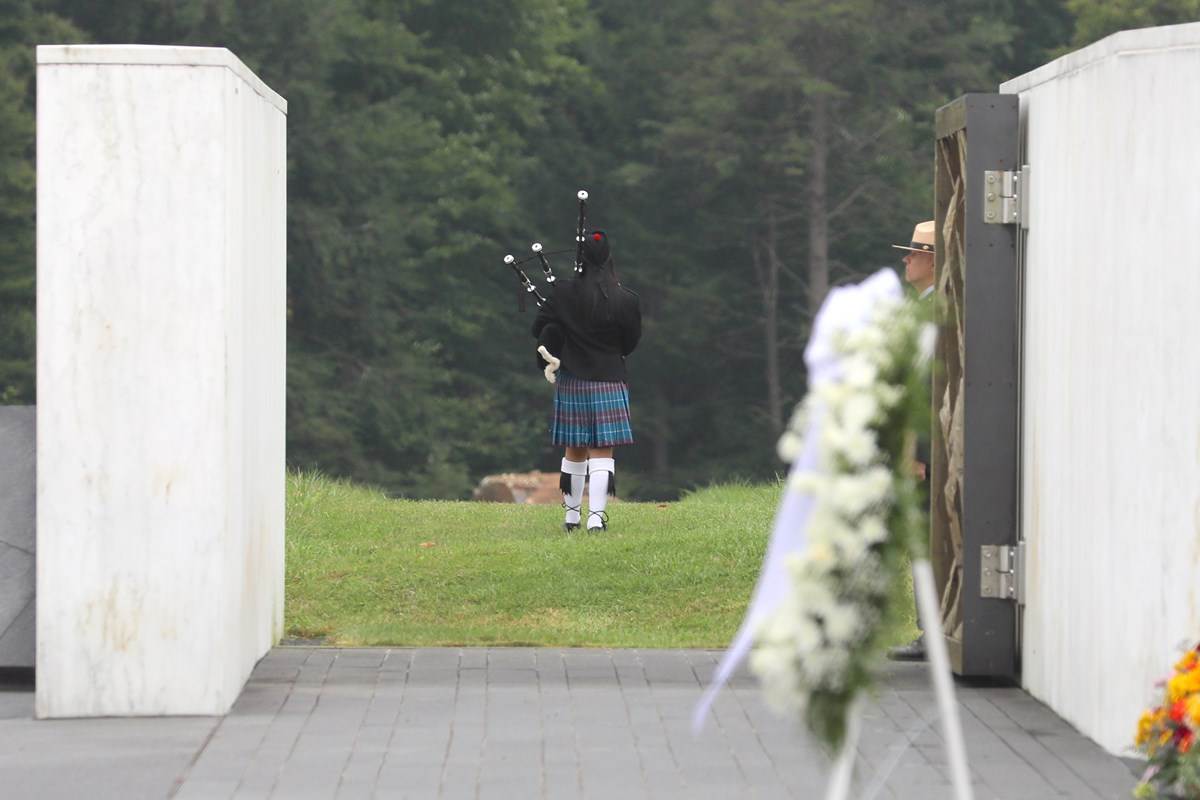 Special Thanks
TO OUR GENEROUS PATRONS & SPONSORS FOR THEIR SUPPORT
Allegheny Foundation
Nimick Forbesway Foundation
Chris T. Sullivan
Pirates Charities
Earthtech, Inc.
The Pittsburgh Foundation
Families of Flight 93
Pittsburgh Penguins Foundation
Flight 93 Ambassadors
Pittsburgh Pirates
Friends of Flight 93
Red Cross
Friends of Flight 93 -
Board of Directors
Richard King Mellon Foundation
Governor Tom Ridge
Roy A. Hunt Foundation
The James Foundation
The Salvation Army
Heinz Endowments
Somerset County EMA
Henry L. Hillman Foundation
Somerset UPMC Hospital
Keystone Foam Corporation
Special Medical Response Team
National Park Foundation
Starbucks
National Park Service -
Volunteers-in-Parks
Tunnel to Towers Foundation
UPMC Health Plan
The UPS Foundation
Last updated: December 20, 2021