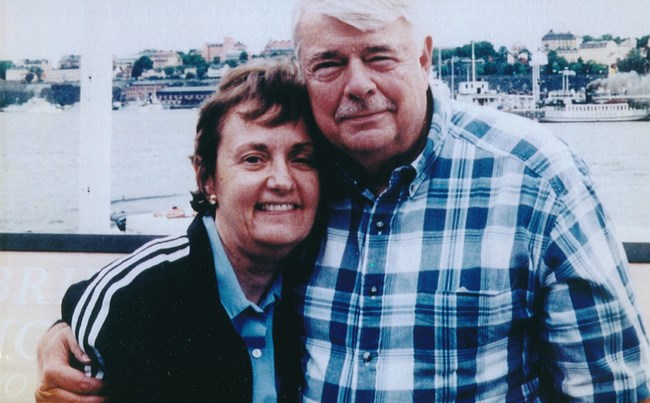 Donald Arthur Peterson
Age: 66
Hometown: Spring Lake, NJ
Occupation: retired President, Continental Electric Company
Reason for travel: vacation

Jean Hoadley Peterson
Age: 55
Hometown: Spring Lake, NJ
Occupation: retired Registered Nurse
Reason for travel: vacation
On September 11, Donald Arthur and Jean Hoadley Peterson were traveling to Yosemite National Park in California for a vacation with Jean's brother and parents. When they arrived at the Newark airport early that morning, they were offered the opportunity to take Flight 93 instead of their scheduled, later flight. Don, 66, was the retired President of Continental Electric Company in New Jersey, while his wife, Jean, 55, had worked as a Registered Nurse and nursing instructor, and was a volunteer Emergency Medical Technician. Their retirement years were spent in volunteerism and crisis counseling. Don worked with men struggling with drug and alcohol dependency; Jean counseled women in crisis pregnancies. They mentored and supported many in their church and community of Spring Lake, New Jersey. Don grew up in South Orange, New Jersey, had an electrical engineering degree from Massachusetts Institute of Technology and earned an MBA from Rutgers University. In addition to her nursing degree from the University of Rochester, Jean held a Master's Degree in Education from Columbia University. When the Petersons married in 1984, each had three children from a previous marriage. Don's personal Bible was recovered at the Flight 93 crash site, complete with a handwritten list of men for whom he was praying.