Cockpit Voice Recorder Transcript
Flight 93's cockpit voice recorder (CVR) and flight data recorder (FDR) survived the crash. Investigators quickly determined that both of these so-called "black boxes" would contain valuable information regarding Flight 93's final moments and made finding the CVR and FDR a high priority. On September 14, 2001, at 8:30 pm, the CVR was recovered--25 feet underground in the impact crater.

The audio from Flight 93's CVR was used in the trial of Zacarias Moussaoui. It was also played for the families of the passengers and crew members. At the request of the families, the audio was sealed and has not been released to the public. However, a transcript of the CVR audio was publicly released by the FBI.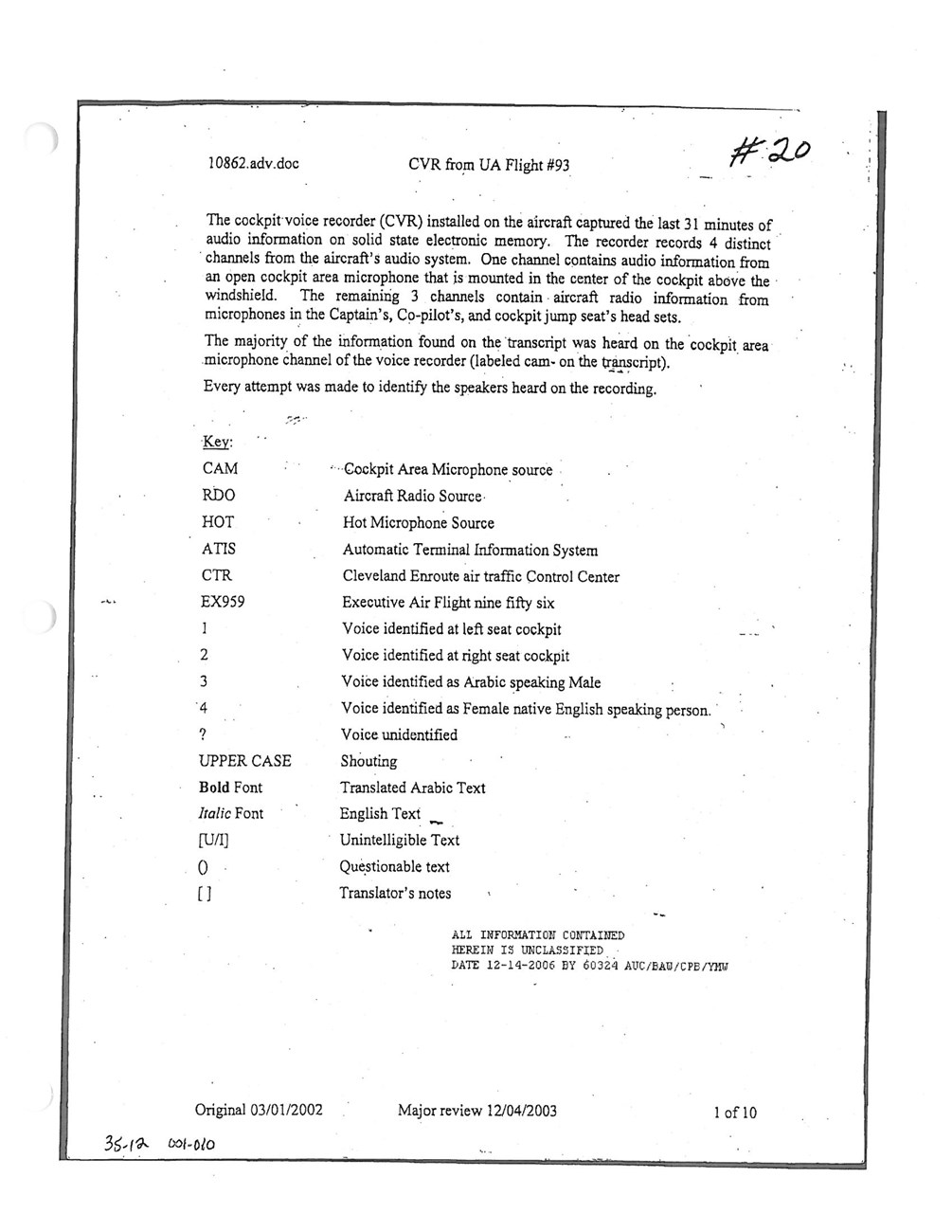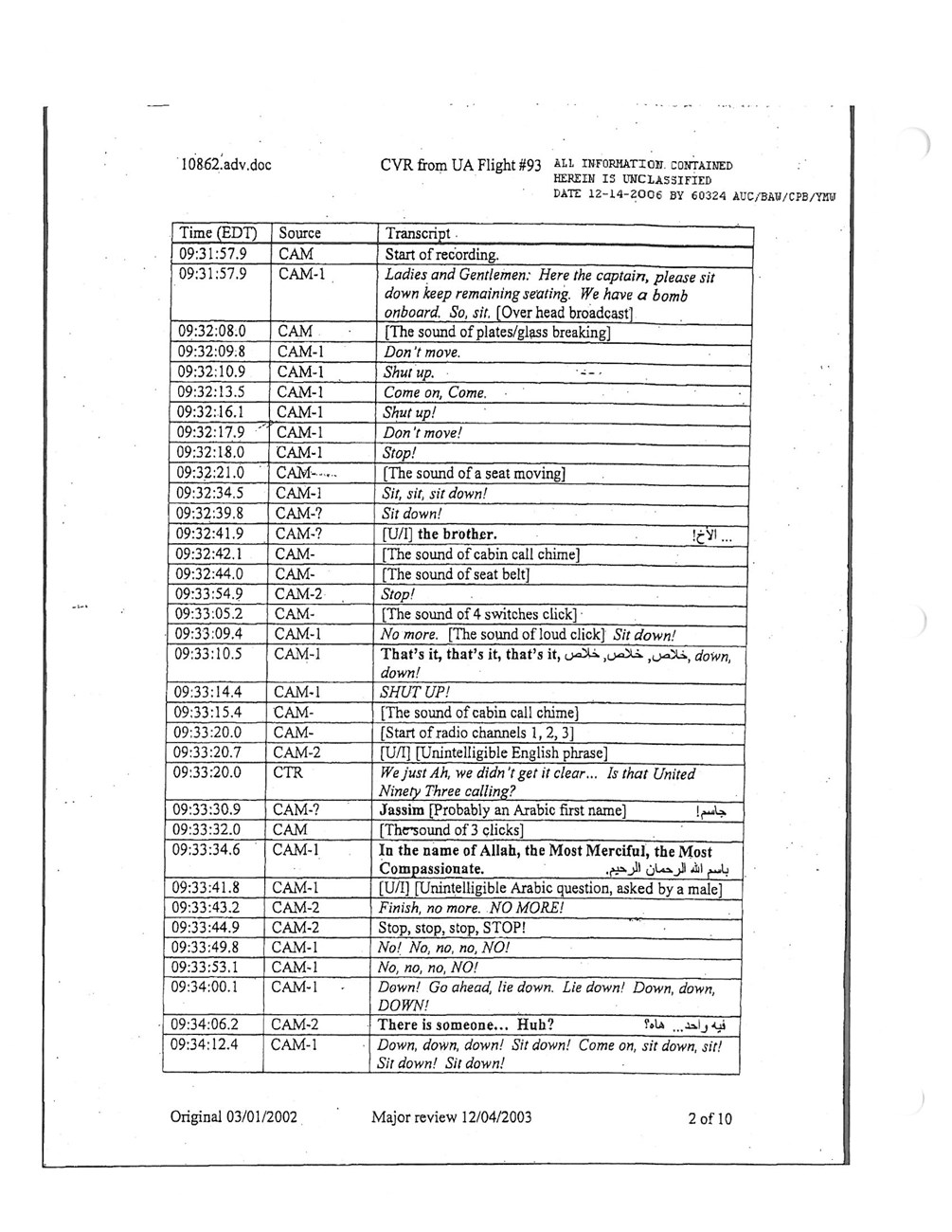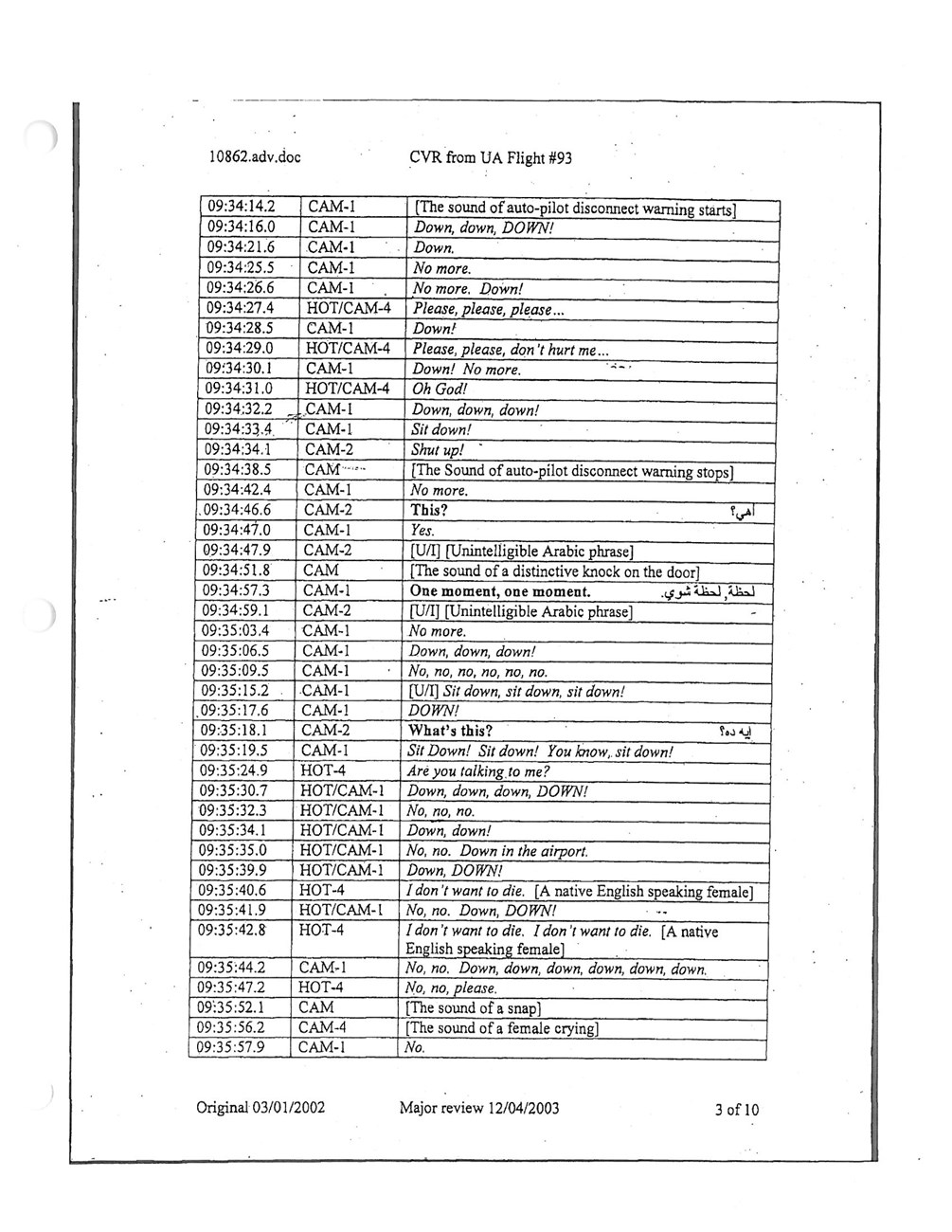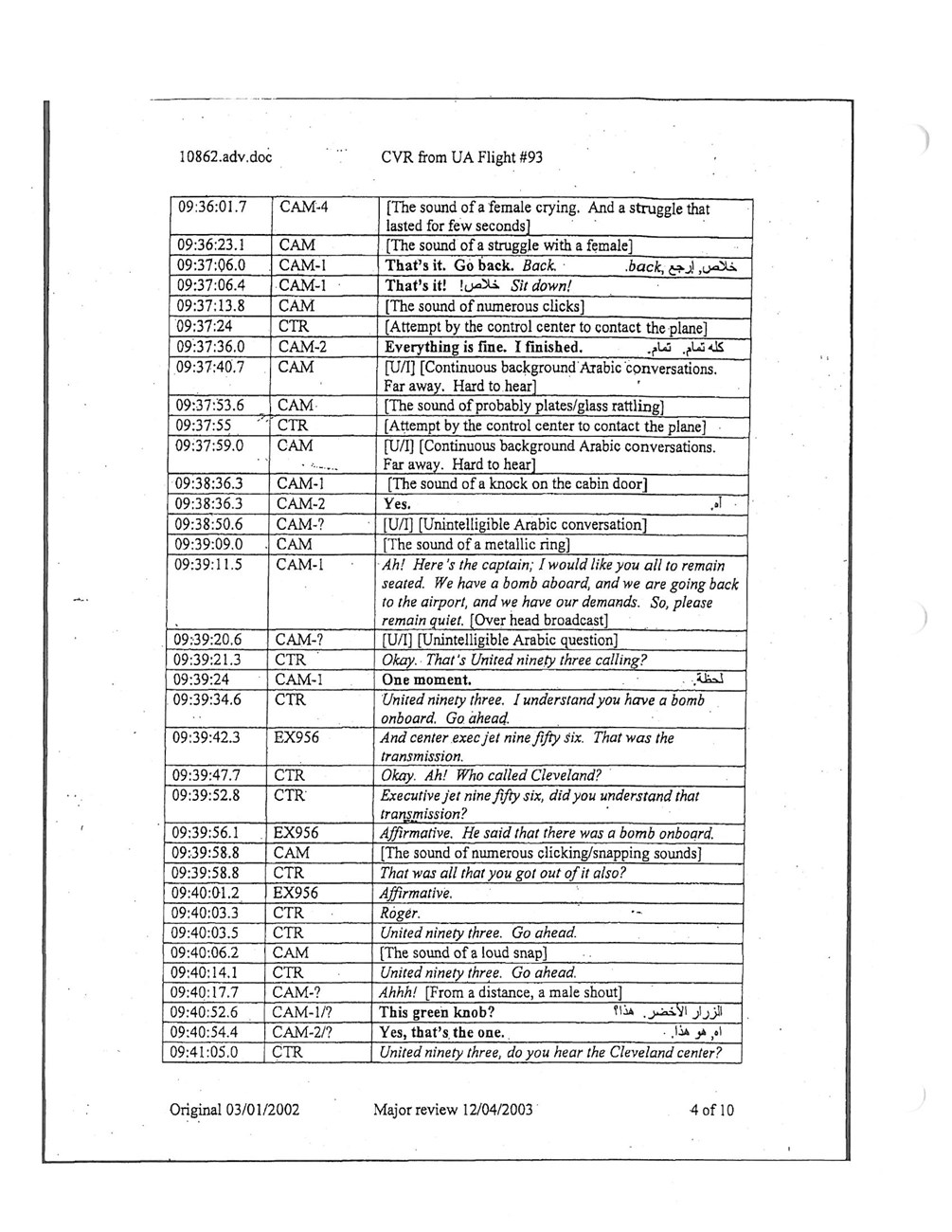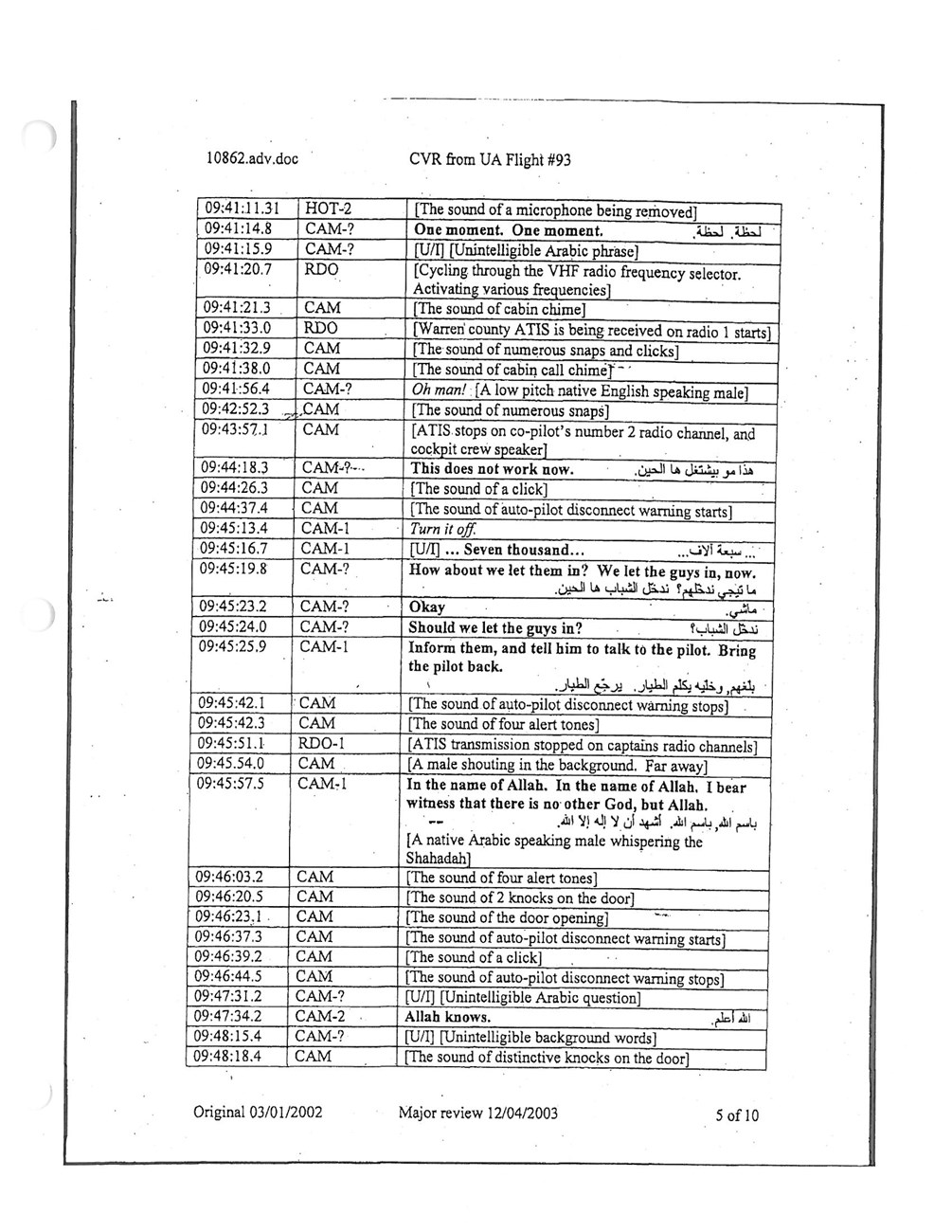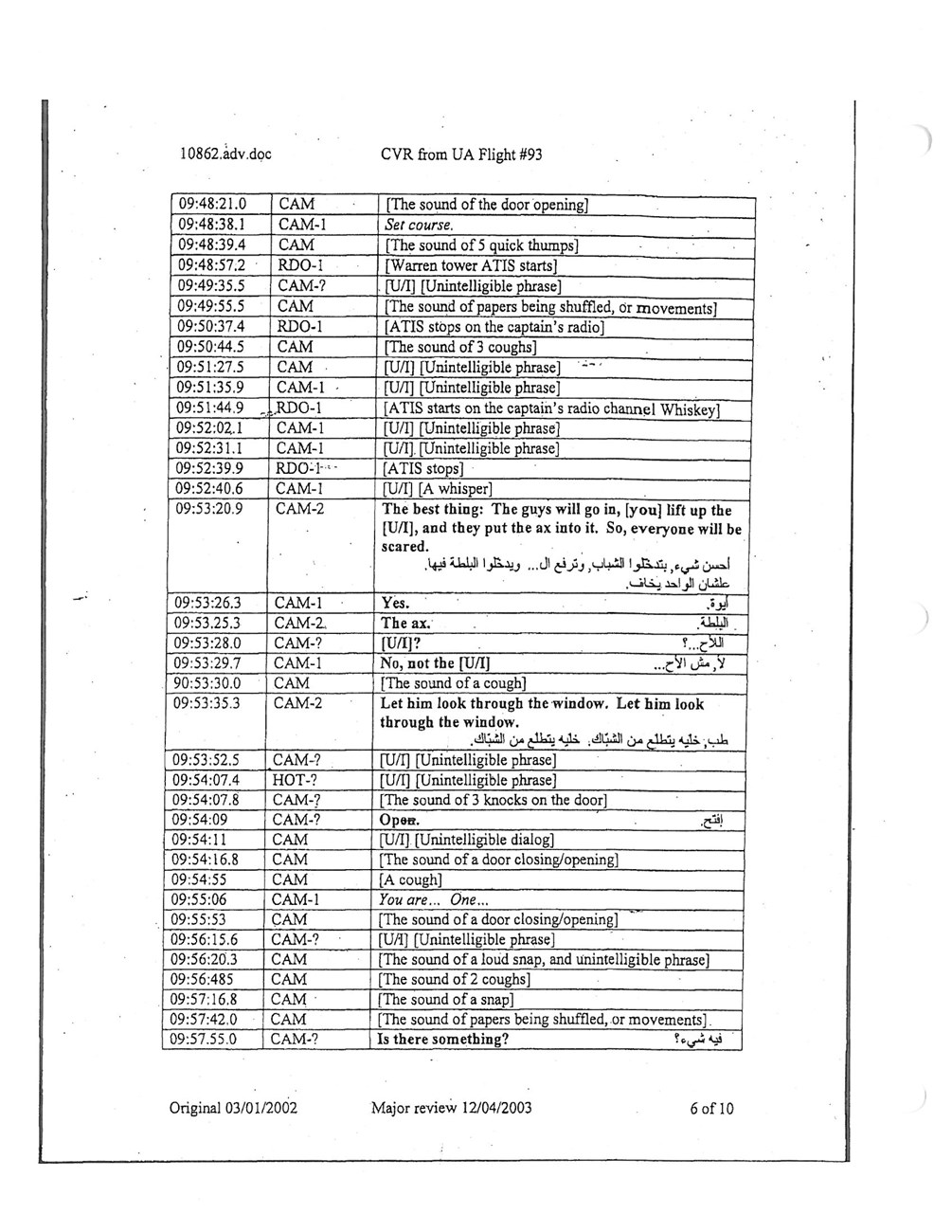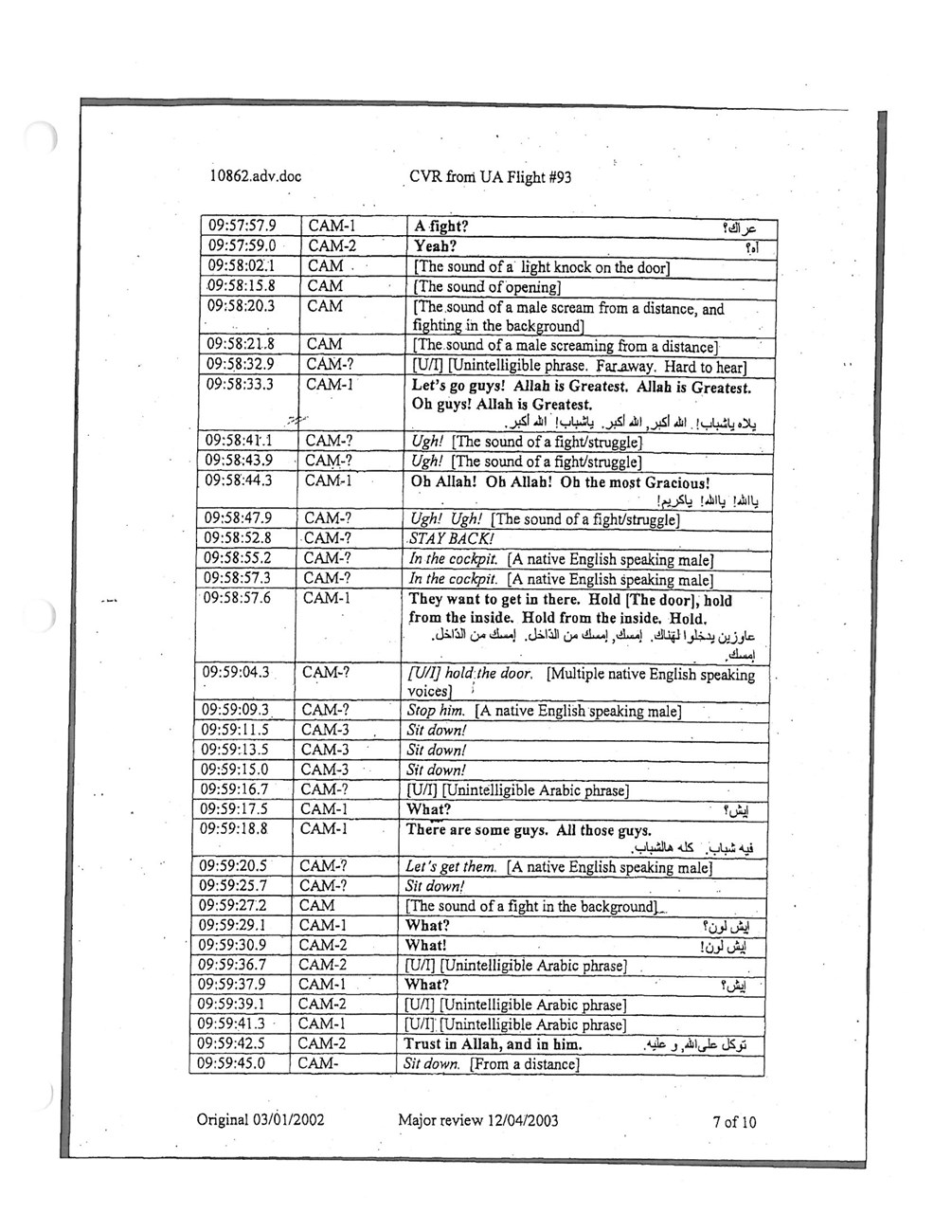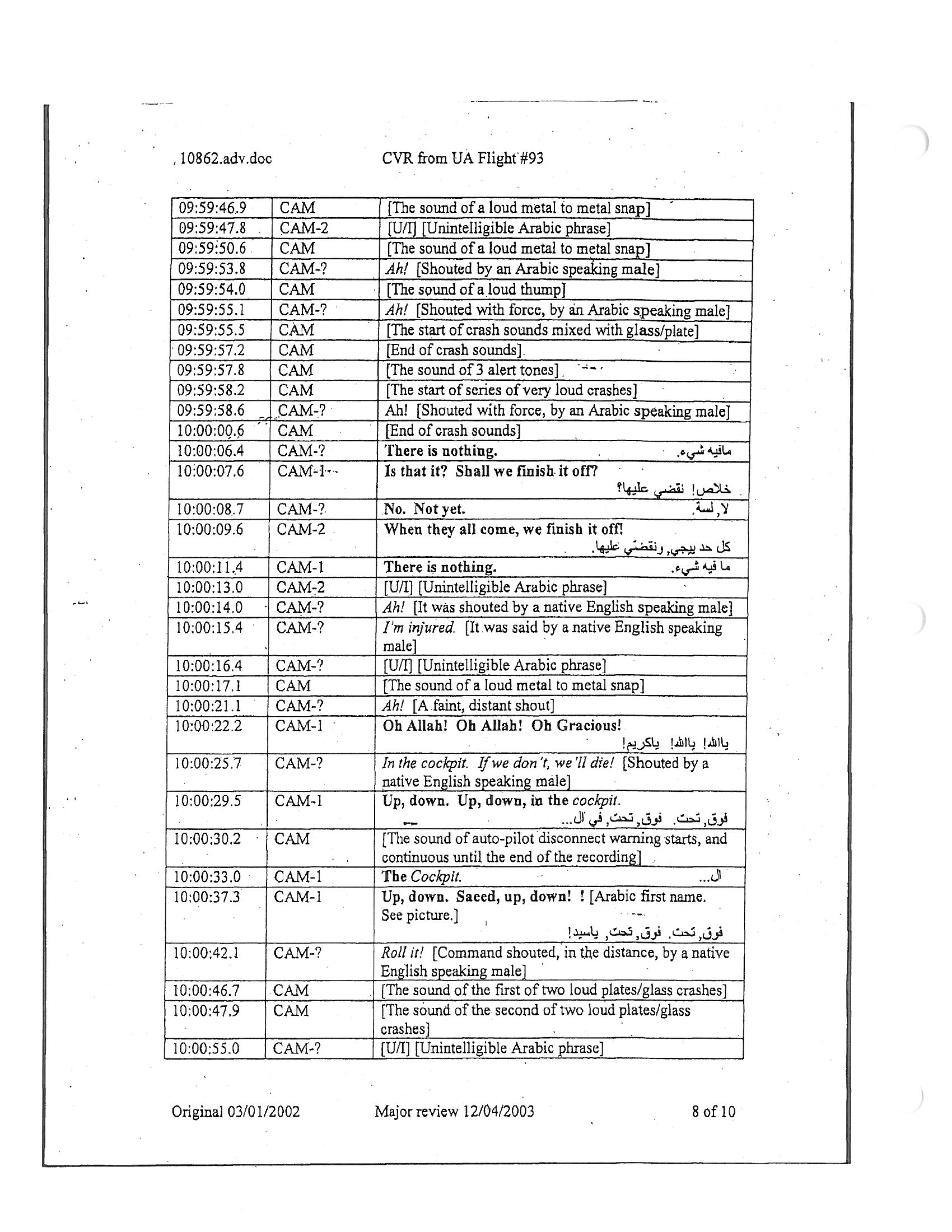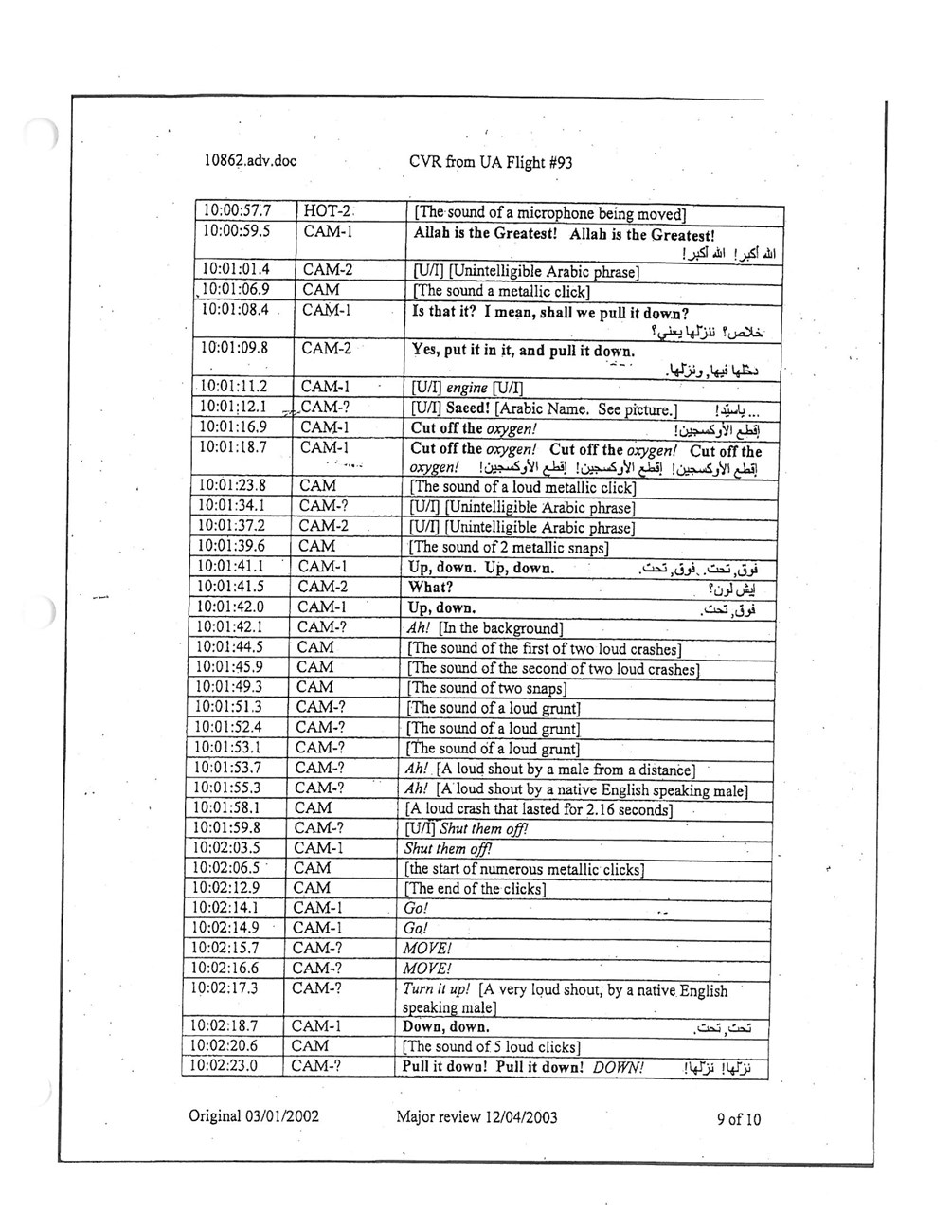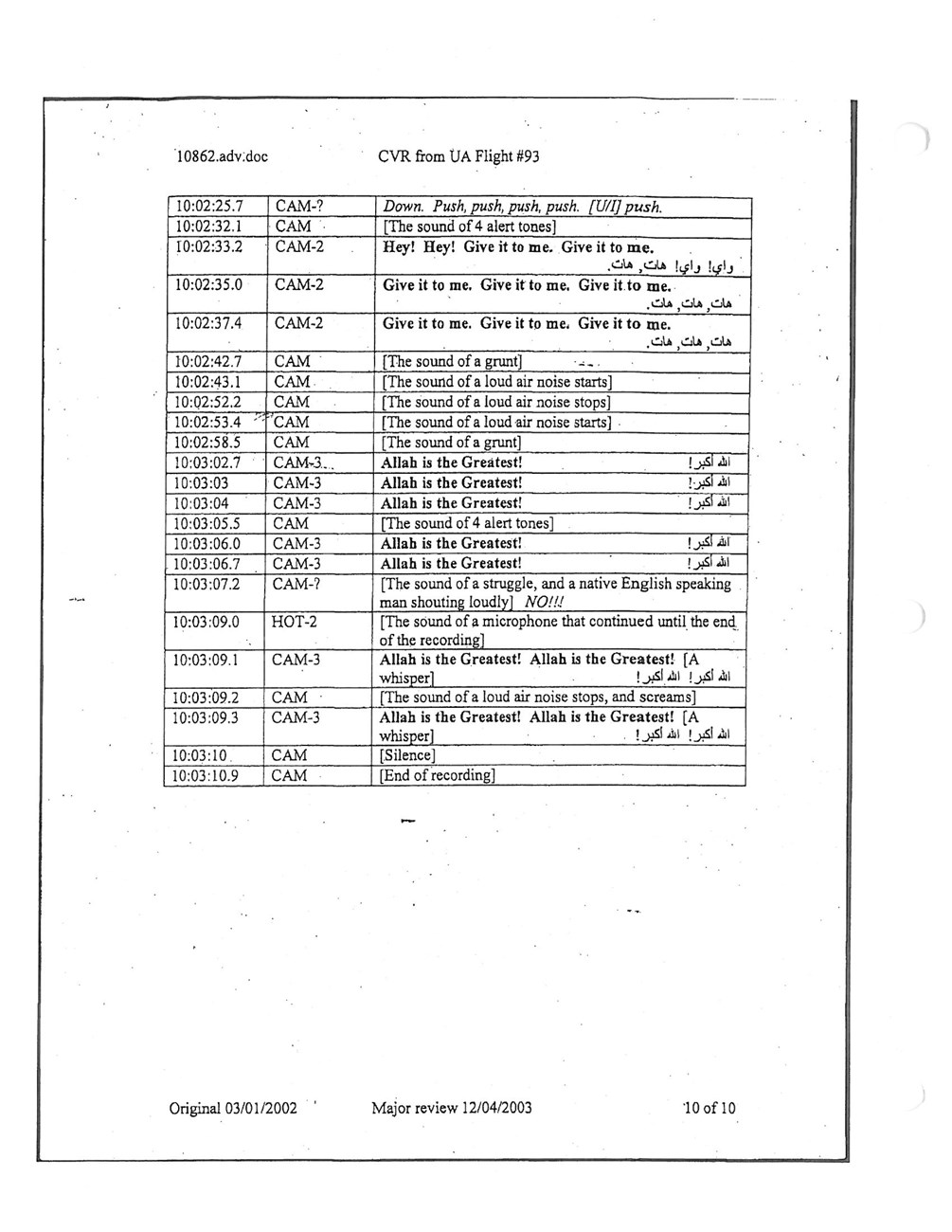 Last updated: December 16, 2021